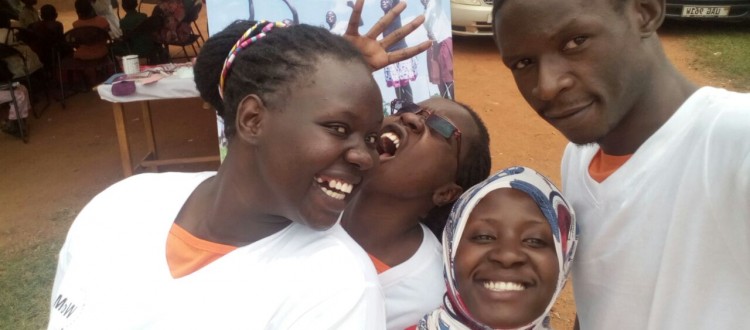 Menstrual Hygiene Day 2016
Here are some pictures from Menstrual Hygiene Day 2016, in which WoMena was honored to participate as member of Uganda's National Menstrual Hygiene Management Steering Committee!
Spirits were high at Mackay Memorial College on 6th May, 2016 where over 100 students from five schools participated. Uganda on this day joned the rest of the world to commemorate menstrual hygiene day that was first commemorated in 2014 in recognition of the challenges girls and women face during menstruation with the theme; Mensturation Matters to Everyone Everywhere: Father Figures its your Turn.
This year with leadership of the Ministry of Education Science Technology and Sports (MoESTS), menstrual hygiene management (MHM) partners used the day to increase awareness about MHM and to engage male figures to reflect and comit to support MHM. In addition, to mark the event on the 28th May, WoMena sponsored by Airtel provided MHM education for over 500 community members at Mulago Community Centre with other health partners.