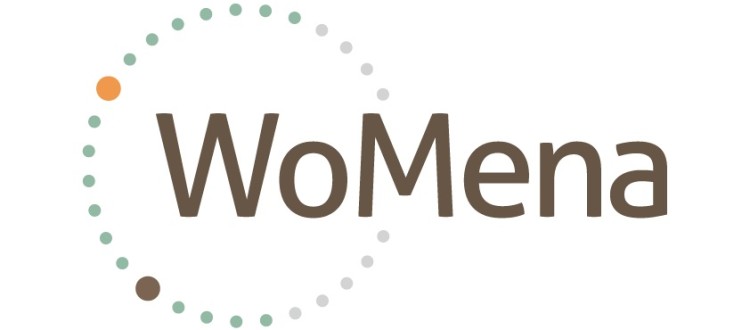 Global Research Update #43
Comparative Life Cycle Assessment of Menstrual Products
Green Delta, 2022
This study intends to overcome the gap in evidence by performing a comprehensive, peer-reviewed, comparative, life-cycle assessment of menstrual products according to the norm ISO 14040/44. The products studied were silicone menstrual cups, and tampons and pads made either of organic cotton or cellulose-based materials and plastic. These results demonstrate the importance of including the use phase of menstrual products in life-cycle assessment studies. However, more research is needed about the behaviour of menstrual product users.
Long-acting reversible contraceptives
Green Delta, 2022 Suzanne Pearson, Clare J Boerma, Kathleen McNamee, Deborah Bateson, AJGP, 2022
The aim of this article is to provide an update on new evidence and guidance relating to clinical practice for LARCs. This article compares IUDs now available in Australia to support informed patient choice. Updated guidance for IUD users in perimenopause, as well as those using menstrual cups, is outlined.The contraceptive hormonal implant has updated product information, which includes new insertion site and arm positioning for procedures.
[PDF]Exploring menstrual products: A systematic review and meta-analysis of reusable menstrual pads for public health internationally
Anna Maria van Eijk, Naduni Jayasinghe , Garazi ZulaikaI , Linda Mason, Muthusamy Sivakami, Holger W. Unger, Penelope A. Phillips-Howard, HW Unger – PLoS One, 2021
For this review, databases were searched for quantitative and qualitative studies (44) that reported on leakage, acceptability, or safety of reusable menstrual pads (RMPs). Most were conducted in low- and middle-income countries (LMIC, 78%), and 20% in refugee settings. The overall quality of studies was low. Challenges with washing and changing RMP were reported in LMIC studies, due to lack of water, privacy, soap, buckets, and sanitation/drying facilities. RMPs are used internationally and are an effective, safe, cheaper, and environmentally friendly option for menstrual product provision by programmes. Good quality studies in this field are needed.
Working Alone, Limited Restroom Accessibility, and Poor Menstrual Health Among Cosmetics Saleswomen in South Korea
Bokyoung Choi, Jaehong Yoon, Ji-Hwan Kim, Junghun Yoo, Glorian Sorensen, Seung-Sup Kim NEW SOLUTIONS: A Journal of Environmental and Occupational Health Policy, 2022
This study investigated the association between hours of working alone and poor menstrual health among 740 cosmetics saleswomen in South Korea. MHM was measured by asking "Over the past six months, have you ever experienced that you could not change your sanitary pad when you need to change it at work?" Cosmetics saleswomen who worked alone for 3 h or more in a day reported a higher prevalence of ever being unable to change the sanitary pads.
Impact of menstrual cycle events on bipolar disorder course: a narrative review of current evidence
Elena Aragno, Andrea Fagiolini, Alessandro Cuomo, Elena Paschetta, Giuseppe Maina & Gianluca Rosso, Archives of Women's Mental Health, 2022
This article reviews the literature ( 22 articles) on the potential effects of menarche, menstrual cycle, and menopause on bipolar disorder. Research suggested that a subset of women with bipolar disorder are vulnerable to the impact of menstrual cycle events. Further researches are needed to deep the impact of menarche, menstrual cycle, and menopause on bipolar illness.
SRHR in the context of COVID-19: The sad story of adolescent girls and young women in resource-constrained communities of Zimbabwe
O Mukorera, R Chigevenga – Humanities Southern Africa ,2021
A qualitative study was done in three resource-constrained communities in Zimbabwe, aiming at assessing adolescent girls and young women (AGYW) 's access to SRHR services during the COVID-19 era so as to inform policy. The objectives were to examine the availability of SRHR services to AGYW during the COVID-19 lockdowns. Thematic data analysis was utilised and six key themes emerged. These included that SRHR services were unavailable, the lockdowns restricted AGYW's movements in search of SRHR services; adolescents could not freely communicate their need for such services with adults; SGBV cases escalated, health institutions prioritised COVID-19 issues to the neglect of all other issues and the government did not priorities many organisations offering such services.
A Systematic Review of Menstrual Health and Hygiene Management (MHHM) as a Human Right for Adolescents Girls
S Sood, S Stevens, M Okumura, M Hauer, A Ramaiya – International Journal of Sexual Health, 2022
This paper is a systematic review of existing literature and argues that menstrual health and hygiene management is a human rights issue. 28,745 articles were screened, with 84 articles included in the full-text review and quality assessment. The results indicate that using a cross-cutting, human rights framework to address inadequate menstrual health and hygiene management is fundamental to promoting menstrual health and hygiene management with dignity among girls and women across the globe.
Co-development and piloting of a menstrual, sexual and reproductive health intervention to improve social and psychological outcomes among secondary schoolgirls in Northern Tanzania: the PASS MHW study protocol
Elialilia Okello, Jennifer Rubli , Belen Torondel, Kenneth Makata, Philip Ayieko, Saidi Kapiga, Giulia Greco, Jenny Renju, BMJ Open, 2022
This study aimed to develop and pilot a scalable, comprehensive menstrual, sexual and reproductive health (MSRH) intervention within Tanzanian government structures to improve MSRH practices and perceptions and the overall school climate to ensure the psychosocial well-being and optimal school participation and performance among secondary schoolgirls.
A Community-based Cross-sectional Study on Knowledge and Belief of Menstruation and Practices of Menstrual Hygiene among Adolescence Girls of Vadodara Gujarat, India. …
Patel, Divyangkumar Narottambhai; Amin, Sarjil; Bhajiwala, Jinal; Acharya, Mit; Baradia, Kavya; Kumar, Abhinav, Journal of Clinical & Diagnostic Research. Feb 2022
The aim of this cross-sectional study is to assess the knowledge, beliefs and sources of information adolescents (240) have about menstruation, along with their management of menstrual hygiene. A total of 98 (40.8%) of girls were aware of menstruation before attaining menarche; 19.58% and 54.17% of girls did not knew about the cause and source of the menstrual bleeding. Majority of adolescent girls were not having enough knowledge regarding menstruation and their menstrual practices are inexact.
Menstrual Hygiene Practices, Social Taboo and Attitude towards it-A Community-based Cross-sectional Study among Young Women in a Rural Area of West Bengal …
Amin, Ferdousi Fahmida; Samanta, Amrita; Ghosh, Santan – Journal of Clinical & Diagnostic Research, 2022
The objective of tis observational descriptive study was to find out the menstrual hygiene practices, social taboos and attitude towards it among 15-24 years aged women of a rural area of West Bengal, India. Nearly 80% of the study subjects used only sanitary napkins. The study conveyed that wide spread social stigma, restrictions and poor attitude still exists in this rural community about menstruation which is affecting safe disposal of used absorbents and overall health of women.
Development and Characterization of Improved Eco-Friendly Sanitary Napkins Produced from Agro-Waste Fibers
B Rekha V, C Prakash – Journal of Natural Fibers, 2022
The research is on the improvement of the eco-friendliness of disposable hygienic product and production of low-cost sanitary napkins in India. This project focuses on fabricating an economic and indigenous instrument for the accurate evaluation of selected performance properties of sanitary napkin. Varieties of sanitary napkins have been tested in this fabricated performance tester (SANPER tester) and analyzed.
Lifestyle and Prevalence of Menstrual Disorders among Undergraduate Medical and Nursing Students: Can We Bring a Change?
Pratibha Singh, Charu Sharma, Shreya Krishna, Vibha Mishra, Garima Yadav, Payal Patwa, Meenakshi Gothwal & Manisha Jhirwal, The Journal of Obstetrics and Gynecology of India, 2022
The objective of this cross-sectional study was to conduct a comparative evaluation of the pattern of menstruation, lifestyle and the outlook toward menstruation among undergraduate female medical and nursing students (188). Despite having a medical background and knowledge about the physiology of menstruation, medical and nursing students do carry certain myths regarding menstruation which are being carried forward in society.
[HTML] Household sanitation and menstrual hygiene management among women: Evidence from household survey under Swachh Bharat (Clean India) Mission in rural Odisha India …
Behera, Manas Ranjan, Parida, Subhashree, Pradhan, Himanshu Sekhar, Priyabadini, Sucheta Dehury, Ranjit Kumar3; Mishra, Biswajit, Journal of Family Medicine and Primary Care, 2022
This cross-sectional study aimed to assess the women's (700) perception of household sanitation facilities and menstrual hygiene management experience in Odisha under Swachh Bharat Mission. household sanitation and menstrual hygiene management experience among women. Components associated with menstrual hygiene management, such as women's cleanliness, water supply, and the availability and accessibility of disposable sanitary napkins, should be given specific attention.
Do you want these monthly global research updates sent to your email? Send an email to WoMena at info@womena.dk