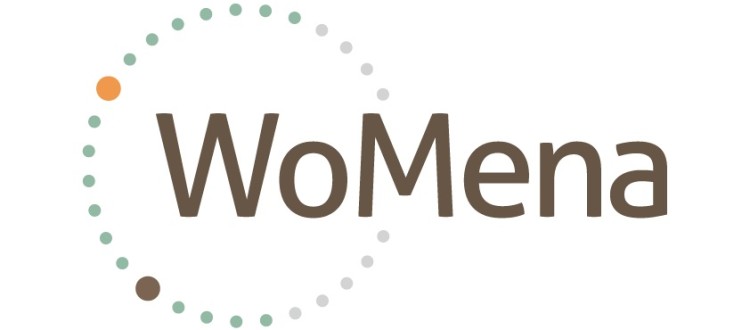 Global Research Update #43
On 21 June 2022, at the 50th session of the Human Rights Council, the UN High Commissioner of Human Rights convened a panel discussion on menstrual hygiene management.Opening statements were made by the High Commissioner Michelle Bachelet and the Executive Director of UNFPA, Natalia Kanem, followed by many panelists and speakers presenting commitments and results from their organisations or work. On 22 June WHO published a statement calling for menstrual Health to be recognized, framed and addressed as a health and human rights issue, not a hygiene issue, and calling for governments to do more.
Priority List of Indicators for Girls' Menstrual Health and Hygiene: TECHNICAL GUIDANCE FOR NATIONAL MONITORING, March 2022
To support countries to monitor progress on MHH for adolescent girls in and out of school, a global collaboration of MHH experts worked together with key stakeholders and leaders from four exemplar countries to develop a short list of priority indicators. These indicators monitor MHH across priority domains and are intended to enable comparability across countries and over time.
Menstrual Cup Market Size Worth USD 2,610 Million by 2030 at 3.6% CAGR – Report by Market Research Future (MRFR)
GlobeNewswire, May 2022
According to a Comprehensive Research Report by Market Research Future (MRFR), "Menstrual Cup Market Information by Product, Type, Distribution Channel, and Region – Forecast to 2030", the market size is expected to grow by 3.6% CAGR and is anticipated to reach USD 2,610 million by 2030.
Menstrual cups have not quite caught on [Bangalore]
Garima Prasher,  Bangalore Mirror, May 2022
According to the National Family Health Survey 2019-21, only 0.3% of women in Karnataka in the age group 15-24 use menstrual cups. Experts say the option will grow in popularity over a period once accepted by people as a regular mode of menstrual hygiene.
[PDF] Menstrual health education in Australian schools
Christina Curry, Tania Ferfolja, Kathryn Holmes, Kelly Parry, M. Sherry & Mike Armour,  Curriculum Studies in Health and Physical Education, 2022.
This paper reports on the findings of a survey of 5007 young Australian women aged 13–25 on their experiences of menstruation, dysmenorrhea and education. Applying a thematic analysis to the data, three key themes emerged. These include: (a) it's all just biology; (b) the cause but not the effect, and; (c) too little, too late. The findings suggest limitations in educational approaches taken by teachers potentially resulting in poor menstrual health literacy portending long-term negative health consequences for some individuals.
[PDF] Menstruation Awareness Alert: Code Red
R Ramteke, S Borkar, R Kamble – International Journal of Research Publication and Reviews, 2022
This paper aims to discuss menstruation ignorance, physical as well as mental impact women in general have to face, myths prevalent in India, government initiatives aiming for the wellbeing of the community and relevance of addressing these issues in primary care and a brief description as to the resolution of this issue.
[HTML] The Relationship Between Menstrual Patterns and Menstrual Attitude Dimensions among Women of Reproductive Age: Cross-sectional survey
M Larki, A Salavati, E Azmoude – Sultan Qaboos University Medical Journal, 2022
This observational cross-sectional study aimed to investigate the relationship between menstrual patterns and menstrual attitude dimensions in women of reproductive-age. The findings of this study suggest that women's attitudes towards menstruation were associated with menstrual pain, duration of the menstrual cycle and subjective volume of menstrual flow. These factors could be used to modify women's attitudes towards the natural phenomenon of menstruation.
[PDF] The prevalence of menstrual disorders among adolescent girls living in North Borneo, Malaysia: A questionnaire-based study
JMK Azhary, KL Lai, N Razali, S Sulaiman, Research Square,2022
This study aimed to determine menstrual characteristics and related morbidities among adolescent girls living in Sabah, North Borneo, the poorest state in Malaysia. The prevalence of menstrual disorders and related morbidities was high among girls residing in Sabah. Reproductive health issues in rural and socioeconomically deprived areas remain poorly addressed. The main consequences of neglecting menstrual disorders and their related morbidities are impaired future sexual reproductive health as adults
[PDF] Menstrual Leave Policy; Between Gender Sensitivity and Discrimination Against Female Workers
IDA Widyani – Technium Business and Management, 2022
This research will discuss the basic considerations of special protection for female workers, normative provisions regarding menstrual leave for female workers and discriminatory practices in menstrual leave policies in Indonesia. The menstrual leave policy is the protection of workers and human rights. In practice, female workers do not take menstrual leave because they have the potential to experience discrimination in the form of verbal violence and economic violence.
Examination of Menstrual Waste Disposal Techniques used by the Millennials in Sri Lanka
HPN Perera, E Edirisinghe – Proceedings of International Forestry and Environment Symposium, 2022
This paper is mainly aimed at discussing the Menstrual Waste (MW) disposal techniques and Menstrual Hygiene Management (MHM) techniques used by the millennials in Sri Lanka. Of the 150 respondents, 52% use burning (open), 18% throw-in routine waste bins, 8.7% throw with proper grading and 8% use toilet pits to dispose of their MW.  Based on the above-said results, burning inorganic materials such as commercial sanitary pads at low temperatures release dioxins that are poisonous and carcinogenic, leaving an impact on both health and the environment.
[HTML] Inapt management of menstrual hygiene waste (MHW): An urgent global environmental and public health challenge in developed and developing countries
Uttpal Ananda, Meththika Vithanage, Anushka Upamali Rajapakshab, Abhijit Dey, Sunita Varjani, Elza Bontempi- Heliyon, 2022
This work highlights the necessity and the urgency to face the problems associated with menstrual hygiene waste, which cannot be still considered only relegated to low-income countries. It gives the dimension of the waste associated to migrants in the incoming areas, which is often neglected in sanitation program implementation. This work also describes the existing knowledge gaps and suggests some actions to implement in the next future.
Advertising "Feminine Protectors:" From Hygiene to Women's Liberation
E Tarzibachi – Menstrual Bodies and Gender, 2022
This chapter will detail the complexity of the process in which the advertisement of pads and tampons in the United States and Argentina helped reinforced and perpetuated that stigma but also veiled it while asserting new meanings about the menstrual body.
[HTML] Earning pocket money and girls' menstrual hygiene management in Ethiopia: a systematic review and meta-analysis
Biniyam Sahiledengle, Daniel Atlaw, Abera Kumie, Girma Beressa, Yohannes Tekalegn, Demisu Zenbaba, Demelash Woldeyohannes, Fikreab Desta, Tesfaye Assefa, Daniel Bogale, Fikadu Nugusu & Kingsley Emwinyore Agho, BMC Women's Health, 2022
Many adolescent girls in Ethiopia and elsewhere missed school during their monthly cycles due to a lack of affordable menstrual absorbent materials or money to buy sanitary pads. Hence, this systematic review and meta-analysis aimed to synthesize the best available evidence regarding the association between earning pocket money and menstrual hygiene management among adolescents in Ethiopia. The findings revealed that adolescent girls who earned pocket money were more likely to practice good menstrual hygiene management.
Menstrual Distress and Psychological Well-being
Shalini Shalini, Vijeta Singh, Hemant Kumar Yadav, Sanjay Kumar Bhankhar, Rakesh Kumar Behmani, International Journal of Health Sciences, 2022
The purpose of the present review is to explore that how menstrual distress affects the psychological well-being of the females.
[HTML] Deciphering the association between Covid vaccine side effects and menstrual cycle
SA Priya, N Sinha, P Mehta, SM Chandrashekarappa – Biomedicine, 2022
In light of the ongoing pandemic Covid -19 and vaccination drive, our study intended to observe the association of reported side effects of Covid vaccine to menstrual cycle. A cross-sectional online questionnaire-based study was conducted on females aged between 18-45 years who had received at least one dose of the Covid vaccine. There were no association of Covid vaccine effects to menstrual cycle.
[PDF] Knowledge and practice regarding menstrual hygiene among urban adolescents-A cross-sectional study
SV Sajjan, PN Neeta, PP Shingade, Indian Journal of Forensic and Community Medicine, 2021.
The aim of this study is to analyze the knowledge and practice regarding menstrual hygiene among adolescents in Kalaburagi, India. Although there was good knowledge regarding menstrual hygiene among adolescent girls, practice needs to improve. Health education sessions at urban health clinics and schools involving mothers of these adolescent girls can aid to overcome socio cultural practices of restricting movement and diet restrictions during menstruation.
[HTML] Systematic review of menstrual health and hygiene in Nepal employing a social ecological model
A Sharma, JS McCall-Hosenfeld, Y Cuffee – Reproductive Health, 2022
The objective of this paper is to review the current state of knowledge on menstrual health and hygiene in Nepal through a socio-ecological perspective. This systematic review identifies knowledge gaps and targets for future research and interventions. The main outcomes reported were reproductive health concerns and menstrual hygiene practices. Nine studies focused on knowledge, attitude, and practices regarding menstruation, seven studies highlighted reproductive health issues, three studies focused on prevalence of culturally restrictive practices, and one on school absenteeism and intimate partner violence.
[PDF] Awareness of menstrual hygiene among adolescent girls at a government school, Chitwan, Nepal
S Bajracharya, A Baniya – Journal of Chitwan Medical College, 2022
A cross-sectional study was conducted to assess the awareness regarding menstrual hygiene among 150 adolescent girls aged 12-17 years studying in grades 9 and 10 of a government
school, Chitwan. Majority of respondents had adequate knowledge and adequate practice on menstrual hygiene. For the maintenance of good reproductive health girl child should be made more aware about menstrual health and hygiene through the campaign and education programs.
A Study on the Awareness on Menstrual Hygiene Among Females of Dibrugarh District
E Sahu, P Chetry – International Journal of Health Sciences, 2022
This paper aims to study the different myths about menstrual taboos in the Indian society and the awareness about menstrual hygiene among females of teenage groups. The study showed that there are still many myths about menstruation prevalent in Indian society and the level of awareness is also low among the teenagers as well their parents.
[HTML] Revalidation and adaptation of the Menstrual Practice Needs Scale (MPNS) in a cross-sectional survey to measure the menstrual experiences of adult women working …
Julie Hennegan, Justine N Bukenya, Simon P S Kibira, Petranilla Nakamya, Fredrick E Makumbi, Natalie G Exum, Kellogg J Schwab, BMJ open, 2022
The Menstrual Practice Needs Scale (MPNS) is a comprehensive measure of menstrual self-care experience including access to sufficient, comfortable materials to catch or absorb bleeding, supportive spaces for managing menstruation and for disposal and laundering of used materials. A survey of 525 working women who had menstruated in the past 6 months in Mukono District, Uganda was used to test the dimensionality, reliability and validity of the measure. The MPNS offers a valid and reliable way to assess menstrual health needs. The revised factor structure can be used for samples of adult workers. Findings also highlight challenges in assessing the variety of experiences relevant to managing menstrual bleeding.
[PDF] Socio-economic Analysis of MHM of Adolescent Girls: A case study of Mewat district, Haryana
RS Godara, Anju – International Journal of Early Childhood Special Education, 2022
This study aims at exploring menstrual practices and awareness of adolescent girls in rural area of Mewat.  A cross sectional study was conducted on 130 school going adolescent girls between the age group of 10-19 years. Results: out of total 130 respondents, 54.6% admitted that menstruation age starts at 14 years, 62.3% girls responded that mother is the main source of information about menstruation. 59.3% girls not attend their school during menses and the main reason of absenteeism was found that the lack of disposable facility in school campus.
[HTML] Menstrual hygiene practices and associated factors among Indian adolescent girls: a meta-analysis
J Majeed, P Sharma, P Ajmera, K Dalal – Reproductive Health, 2022
The current systematic review and meta-analysis aimed to estimate the pooled proportion of the hygiene practices, menstrual problems with their associated factors, and the effectiveness of educational interventions on menstrual hygiene among adolescent school girls in India.
[HTML] Menstrual cycle changes and mental health states of women hospitalized due to COVID-19
R. Muharam ,Feranindhya Agiananda,Yuri Fitri Budiman,Juliana Sari Harahap,Kevin Ardito Prabowo,Mazaya Azyati,Yuannita Ika Putri,Gita Pratama,Kanadi Sumapraja- PloS one, 2022
This study aimed to examine the mental health status and menstrual changes in hospitalized female COVID-19 patients. A survey was administered to female COVID-19 patients in the isolation ward of a national referral hospital in Indonesia between January and August 2021, and the women were followed up 3 months after discharge.  Menstrual changes and increased symptoms of mental health disorders occur in hospitalized female COVID-19 patients. The length of isolation was the key factor affecting overall menstrual changes and mental health in hospitalized female COVID-19 patients.
[PDF] Impact of menstrual distress on academic performance of adolescent girls
J Sihag, P Yadav – The Pharma Innovation Journal, 2022
The study was conducted in Hisar district of Haryana state where four schools were selected randomly where two from rural area and two from urban area. From the selected schools 120 early adolescents and 120 late adolescents were selected randomly. The study found that at menstrual distress was so challenging for adolescents and its negative impact on their academic performance. Present research has found that a substantial portion of girls menstrual distress level impacting academic performance particularly in terms of school absenteeism. The menstrual distress symptoms were significantly interfering with adolescent's classroom, examination, assignment extracurricular activities and relationship performance.
Do you want these monthly global research updates sent to your email? Send an email to WoMena at info@womena.dk