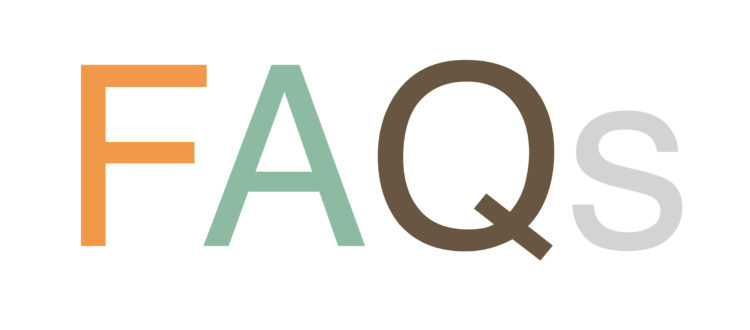 10 Reasons Menstrual Cups can be a Good Solution
We are asked by menstruators, trainers, programme staff and donors about why MCs could be a good solution.  We have tried to assemble the best available information and would be grateful for comments. (Please write womenainfo@gmail.com)
Additional information and sources can be found on this live document here. It is continuously updated by WoMena's Knowledge Management Team. This is meant to complement our existing Menstrual Cup Short FAQ and Answers found here.
1. MENSTRUATORS SHOULD HAVE INFORMED PRODUCT CHOICE. THAT INCLUDES MCs (updated 2022.03.02)
WoMena has the experience that many users of menstrual products, especially girls reaching puberty, as well as programme managers, do not know about more than a few products, if any.
WoMena believes menstruators should have informed choice of menstrual products, and that this should include modern, reusable products, such as washable pads or menstrual cups (MCs). MCs are widely available and used in High Income Countries, but less so in many Low- and Middle – Income countries, for example in many countries in Africa, and this may also increase their market price. WoMena's work is to make these products more accessible e.g. in Uganda. We are brand neutral with respect to MCs, as long as they live up to standards and are highly rated by consumers.
2. MCs USED by WoMena 100% LIVE UP TO REGULATIONS BY UNBS. WE HAVE NEVER HAD A BATCH REJECTED (updated 2022.02.27). 
Menstrual products are worn for long periods in close contact with skin, and tampons and menstrual cups (MCs) are worn inside the body. Not surprisingly, consumers express concerns about safety for all menstrual products. For example, consumers worry that disposable pads made from conventionally grown cotton may contain dioxin (a weed killer). Programme managers also want to ensure they are living up to national standards. 
Regulation of menstrual products can contribute to safety, effectiveness, and comfort. Regulations vary around the world. In Uganda, the Uganda National Bureau of Standards (UNBS) is assigned to regulate. Every batch of MCs imported by WoMena has been fully cleared by UNBS, pre-shipment and upon arrival, and additionally lives up to FDA standards, and. We have never had a batch rejected. UNBS is developing product specific standards, and WoMena is assisting in this, as well as advocating at the global level.
3. MENSTRUAL CUPS ARE SAFE & LOW RISK, INCLUDING related to INFECTION or CANCER 
A good deal of discussion has taken place on safety of MCs, not least based on worries that in the 1980s use of a certain brand of menstrual tampons was found to be associated toxic shock syndrome. This point is important, and WoMena has made every attempt to assemble the best available knowledge. 
MCs are safe in terms of infections, Toxic Shock Syndrome (TSS), and cancer. Studies  on human populations which compare menstrual cups with other products (including disposable pads) find lower levels of infections in MC users. Cases of Toxic Shock Syndrome associated with menstruation are very rare and mostly associated with tampons. There is some evidence that use of MCs may help prevent Sexually Transmitted Infections, since user have less need for money to buy disposable products. There is no reason to think MCs are associated with cancer.
4. MENSTRUAL CUPS ARE LOW RISK FOR HARMFUL SUBSTANCES. THEY ARE BIOCOMPATIBLE, AND CAN BE DISPOSED OF LIKE OTHER HOUSEHOLD TRASH 
There are frequent public debates about whether all menstrual products (pads, tampons, MCs) contain harmful substances. The concern is understandable: menstrual products are used for a prolonged time in close contact with highly absorbent skin, either around the vagina (pads), or inside the vagina (menstrual cups and tampons). Some ask: are MCs 'organic'? Do they contain chemicals? We have assembled available evidence to guide our work.
The MCs used by WoMena are made from 100% medical grade silicone. This is an inert, bio-compatible and hypoallergenic substance. It has been used for decades in e.g. baby bottle nipples, catheters, or breast implants, and is considered safe. MCs can be disposed of like any other household trash. Each MC weighs only 15-20g, and will last up to 10 years, so quantity of waste is minimal.
5. MENSTRUAL CUPS DO NOT AFFECT VIRGINITY
Since MCs are placed inside the vagina, some worry that they will break the hymen. This is a deeply held cultural belief, and any discussion should be respectful. However, WoMena thinks the facts should be presented as well as is possible so that people can make an informed choice. This is the best evidence we could assemble, to guide our work:
Hymens have many forms, and there is no evidence that MCs change those forms (hymens are elastic to allow a baby to be born). The UN strongly recommends against virginity examination, either visual or by the two-finger test (inserting fingers into the woman's vagina), as it is inaccurate and harmful. Virginity should refer to whether a woman has had sexual intercourse, not what her hymen looks like. Studies indicate that an estimated half of women do not experience bleeding at first intercourse.
However, if it is a concern, users should be advised to choose a different product for the time being.
6.  MENSTRUAL CUPS ARE ECO-FRIENDLY
Environmental concerns are receiving increasing attention. WoMena notes statements that environmental issues may be important in High Income countries, but in low-resource settings people cannot afford to prioritise the environment. We have also heard statements that MCs need to be disposed of just like other products, so there is no advantage. This is what we have found:
In High-Income Countries, one of the top reasons given for the increasing popularity of MCs is that they are 'eco-friendly'. Concerns about the environment are also increasing in Low- and Middle-Income Countries. In a lifetime, menstruators will use an estimated 5-14'000 disposable products (pads, tampons). If using MCs, they will use 4-7 products. This impacts water use, use of herbicide, sewage, waterways, and sanitation workers.
7. MENSTRUAL CUPS ARE EFFECTIVE, COMFORTABLE, ACCEPTABLE, NEED NO UNDERWEAR and ARE WIDELY USED, WHERE AVAILABLE. HOWEVER, AVAILABILITY is LIMITED
WoMena often receives questions about acceptability, effectiveness and other attributes of MCs. In particular, the assumption is often made that they are not acceptable, especially to certain groups. This is the evidence we could find:
MCs are either similarly or less likely, than other products to cause leakage. Users find them comfortable to wear – often they find them difficult to use the first few times, but after a learning period of 2-3 months they find them easy to use. Training and peer support are important. Satisfaction levels increase over time. Users do not need to wear underwear. Studies estimate that there are tens, or possibly hundreds of millions of users globally. Availability is high in high income countries, but only recently so. In Low Income Countries, there is generally less choice among products in general, and MCs are not widely available.
8. MENSTRUAL CUPS NEED VERY LITTLE WATER TO CLEAN SAFELY
WoMena often hears statements that washing MCs requires a lot of water, that the quantity and quality of water available for refugees is too poor to clean MCs safely, and therefore MCs may not be an appropriate solution, particularly for refugee settings. There also seems to be confusion on what constitutes 'safe' quality of water for cleaning. This is what we have found:
There are only a few studies on the quantity or quality of water needed to wash different menstrual products, the hands, or the body, during menstruation. Generally, findings are that menstrual cups need very little water, for example a few pilot studies find 1 litre per cycle is needed to boil and wash. Many users consider water quantity important, especially where they need to transport water for long distances or where access to water is limited e.g., during dry seasons. There is little evidence to indicate that water quality or quantity is necessarily worse in refugee settings than elsewhere. For the quality of water, most MCs should be washed with soap and boiled (or immersed in boiling water) between cycles, but water does not need to be sterile. There is need for standardisation of guidelines for use, as much as there is need for standards for the products themselves.
9. MENSTRUAL CUPS ARE AFFORDABLE and LAST 5-10 years
The expression 'Period poverty' – the thought that the cost of menstrual products is beyond the means of some menstruators – seems to have originated in a high income country – the UK. It is even more relevant for Low-Income Countries. Some are concerned that menstrual cups are too expensive to solve the problem.  As initiatives to address the issue are scaling up beyond pilot or humanitarian projects, often with free distribution of products. This means government, commercial actors, as well as consumers, should be considered. This is the evidence we have been able to assemble:
The price of menstrual cups varies greatly (from 1-46 USD). MCs used by WoMena are usually sold at around 7 USD, and consumers indicate this is a price they would be willing to pay. Disposable pads typically cost around 1.5 USD per package of 8, meaning that MCs cost less already after a few months. As we scale up from pilot projects where products are sometimes provided free, cost, and who should bear it, also becomes increasingly important.
10. OTHER HEALTH CONCERNS  
Users have many questions and concerns, about MCs as well as other menstrual issues. We have tried to find evidence to guide our answers
Can you use an MC if you are also use an IUD? 
Yes, but you should pay extra attention to removal
Can MCs be difficult to remove? 
Yes – difficulties are rare, but there are a few examples. A professional may need to help.
Do MCs cause uterine prolapse? 
No, MCs have not been associated in any causal way with pelvic organ prolapse.
Can you use an MC if you have an obstetric fistula? 
Yes – in fact studies suggest the MC can be used for symptom relief, particularly urinary incontinence, where surgery is not available.
How soon can I use an MC after giving birth? 
You should wait to use an internal product like a menstrual cup or tampon until your postpartum bleeding (lochia) stops.
At what age can you start using a menstrual cup? 
Manufacturers such as Lunette or RubyCup suggest that, if you have started menstruating, then you can use an MC.
Do MCs cause, or reduce, menstrual cramps/pain? 
Yes to both – some report increase, some decrease
Can you use an MC if you have undergone female genital mutiliation (FGM)? 
For severe forms, you may need defibrillation
Do menstruators experience difficulties when removing the menstrual cup? 
Sometimes, yes.
11. COVID-19 
Preliminary evidence indicates that the COVID-19 pandemic has had a negative effect on menstrual health. Products become less accessible, prices increase, incomes sometimes decrease, and logistical problems in using products in a hygienic manner are exacerbated. There is reason to believe that MCs might be particularly relevant in this situation.