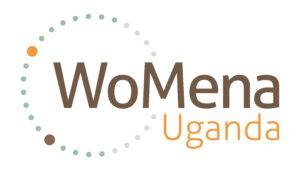 INVITATION FOR PRE-QUALIFICATION OF SUPPLIERS FOR PROVISION OF GOODS AND SERVICES FOR 2022-2024
Reference No: WN/UG/010/2022
WoMena Uganda is an NGO focusing on bridging the gap between Reproductive Health innovations and implementation. WoMena supports implementation of evidence-based, effective reproductive health technologies and solutions such as menstrual cups. WoMena has since 2012 worked on menstrual cup research and interventions in East Africa and is one of the leading organizations working with menstrual cups and menstrual health in the region. We work with different partners to implement MHM interventions and introduce menstrual cups in both humanitarian and development settings in the districts of Wakiso, Kalungu, Buikwe, Kyegegwa- Kyaka II refugee settlement, Gulu and Omoro with the Head Office based in Kampala, Plot 86, Selule Close, Ntinda, Uganda.
WoMena Uganda is carrying out a Vendor Pre-qualification exercise for provision of various categories of goods and services for the year 2022-2024 for its Head Office in Kampala and the other areas of operation in the districts of Buikwe/Jinja, Wakiso, Kalungu, Kyegegwa/Kyaka II Refugee Settlement, Gulu/ Omoro.
Interested bidders can get the detailed prequalification documents and the full guidelines for application from the following link; https://womena.dk/tender/ as of 14/04/2022. Submission of documents should be done via email at; womenainfo@gmail.com
The Procurement Department:
Bid for: …………………
Lot No: …………………
Procurement Reference No: WN/UG/010/2022
Kindly address your bids to the address above not later than May 6th, 2022 by 5:00 pm (EAT). Late submissions will not be accepted.
Prequalification submission Form