Support WoMena Uganda with Your Membership
By becoming a WoMena member, you directly support our efforts to implement innovative reproductive health solutions and improve the lives of girls and women in disadvantaged parts of the world.
A WoMena Membership also gives you the opportunity to actively contribute towards WoMena's mission and strategic direction. All members are invited to participate and vote in our Annual and Extraordinary General Meetings in which key organizational documents and updates are presented to our members. As a member, you will also receive our bi-annual newsletter.
Don't want to be a member, but still want to support WoMena's work? Donate via MoMo Pay or the "Any Amount" option below. 
 MoMo Pay with your phone using following details:

Uganda (Mobile Money): +256 770886749 (Merchant Code: 321879)
The annual membership fee is:
Category 1: 7,000 UGX for persons below 35 years old, students and/or unemployed members,
Category 2: 50,000 UGX for persons 35 years old and above
Category 3: 200,000 UGX or more for others wishing to provide additional support
Pay With PayPal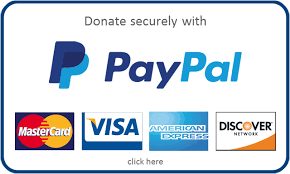 Other payment options: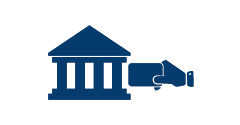 Transfer directly to our bank account in Stanbic Bank using the following details:
Address: Forest Mall ,A3 Sports Lane Lugogo. Forest Mall Building, P.O Box 7131, Kampala, Uganda. SWIFT: SBICUGKX
UGX account: Account no:9030015437102 , SORT CODE: 047847,
USD account: Account no: 9030015437471 SORT CODE no: 047847
Note: when paying a membership by direct transfer, it is important that you provide us your full name, address, and e-mail address on the transfer in order for us to fully register you.
Support in other ways: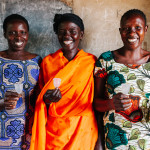 Throw a period party and peg the profits towards WoMena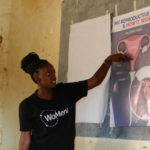 Become a volunteer
THANK YOU FOR SUPPORTING US!