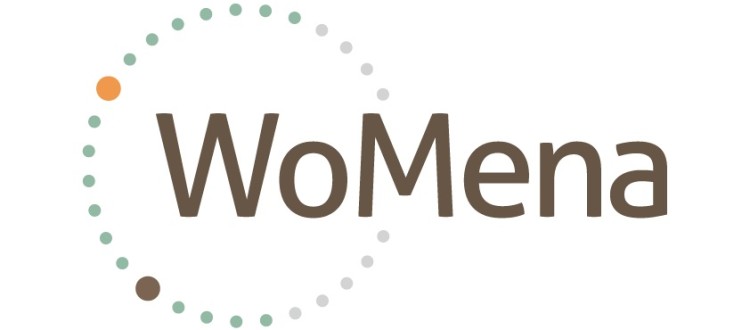 Global Research Update #42
European Parliament resolution of 24 June 2021 on the situation of sexual and reproductive health and rights in the EU, in the frame of women's health
The European parliament recognized SRH as a human right and clearly stated the importance of menstrual health. They '' urge the Member States to encourage the widespread availability of toxin-free and reusable menstrual products'' and remind that '' stereotypes and taboos surrounding menstruation remain widespread in our societies''!
Effect Of Use Menstrual Cup To Personal Hygiene And Genital Inflammation: Systematic Literature Review
ESA Putri, I Dwi, P Lestari – Journal of Midwifery, 2021
This study used a systematic review of articles (12) in the Scopus, Pubmed, Science Direct, Proquest, and EBSCOhost CHINAHL. Participants had good habits in personal hygiene when using menstrual cups (6 articles), participants felt the benefits of menstrual cups (5 articles), it was found that genital inflammation in low prevalence, but also the majority of participants felt the benefits of menstrual cups (5 articles).
In Vitro Study to Assess Effective Cleaning Techniques for Removing Staphylococcus aureus from Menstrual Cups
N Wunsch, SJ Green, S Adam, J Hampton… – International Journal of …, 2022
This study tries to determine the effectiveness of common cleaning procedures in eliminating S. aureus from silicone menstrual cups, with four cleaning techniques: (1) cold water; (2) cold water and liquid soap; (3) cold water followed by steeping the cup in boiled water for 5 min in a ceramic mug covered with a small plate; and (4) cold water and soap followed by steeping the cup in boiled water as in (3). Results indicate that bacteria were most effectively eliminated by cleaning cups with soap and water and then steeping in boiled water.

Efficacy, Practicality, Intimal Health, and Sustainability of Menstrual Cups use among Undergraduate Medical Students: a cross-sectional study.
CI Sartorao Filho, MB de Franca Reis, GPM e Tiburcio… – medRxiv, 2022
The objective of this cross-sectional study is to identify the prevalence of menstrual cups among  medical students (164) in Sao Paulo, Brazil and the independent variables associated with their use adherence. The results show that women using a method to reduce their menstrual flow, concerning about biodegradation, concerning with intimal health, and with no concerns about manipulating their genitalia were significant independent factors for the adherence of menstrual cups.
Menstrual Hygiene Management in the Refugee Context: Learning from Piloted Interventions in East Africa
E Wynne – university of London, 2022
This research seeks to contribute to the field of MHM research in displacement contexts in its analysis of piloted MHM projects in four refugee camps, three in Uganda and one in Burundi. The research finds that further focus should be placed on scaling up projects and addressing the subsequent sustainability and funding challenges. There is a need to magnify the focus from distribution of menstrual materials to scalable long-term strategies.
[PDF] Level of Awareness on Men-strual Health among University Students in Mauritius
A Jadwat, UB Bassa, A Rungusumy, MS Rughooputh – Int J Womens Health Wellness, 2021
The objective of this study is to know the level of awareness of menstrual health among university students based in Mauritius and identify aspects that could be addressed to promote menstrual health. A randomized sample of 658 students (507 females, 151 males) attending the University of Mauritius, representing all faculties, were recruited to partake in a standardized questionnaire. The study shows that the tertiary students only have superficial knowledge about the concept of menstrual health.
Cross Cultural Study on Practice of Menstrual Taboo and Related Social Issues Among Residents of Tsirang District
A Chhetri, RC Bajgai, SP Yangchen – Annual College Research Grant Report
This study evaluates the prevalence, attitude, behavior and psychological impact of menstrual taboo among Hindu and Buddhist residents of Tsirang Dzongkhag, Bhutan. The study revealed the prevalence of menstrual taboo in both Hindu and Buddhist culture.
Menstruation Leaves for Women: Law and Policy
D Desai – Jus Corpus LJ, 2021
The review includes extensive research on the law and policy discussions and development pertaining to menstruation leaves, mainly in the Indian parliament. Indian's laws are being compared with countries that have enforced menstruation leaves and how these laws have had significant benefits as well as consequences.
Quality of life of adolescents with menstrual problems in Klang Valley, Malaysia: a school population-based cross-sectional study
U Mariappen, KT Chew, AA Zainuddin, ZA Mahdy… – BMJ Open, 2021
The objective of this cross-sectional study is to describe the prevalence of menstrual problems and its impact towards quality of life among adolescents in Klang Valley, Malaysia. 63.9% of the 729 adolescents aged between 13 and 18 years self-reported menstrual problems, leading the study to conclude that menstrual problems among adolescents have a significant impact on their quality of life.
Life cycle assessment of the unbleached bamboo sanitary pad: A case study performed at Hempur
A Mirzaie – 2021, KTH Royal Institute of Technology
The study's objectives were accomplished using a comparative life cycle assessment methodology to identify potential trade-offs between Hempur (Sweden) disposable sanitary pads and a conventional disposable sanitary pad consisting of non-biodegradable polymers and bleached wood pulp. The study results indicate that Hempur plant-based sanitary pads, even though shipped to Sweden from China, have lower adverse environmental impacts —on average 40% less than conventional sanitary pads created using traditional materials and manufacturing sites in European countries.
The effect of community-based health education intervention on management of menstrual hygiene and menstrual disorders among rural Indian women
U Sourav, R Singh, B Gupta, A Singh – Indian Journal of Preventive & Social Medicine, 2021
This participatory-action study was undertaken in Primary Health Centres in 23 villages in Anji, in the Wardha district of Maharashtra state (India) and aimed at examining the effect of a community-based health education intervention on awareness and behaviour change regarding MHM. After 3 years, the trend analysis showed that adolescent girls perceived a positive change in their behaviour and level of awareness.
Menstrual Health and Hygiene among Adolescents in the United States
AA Trant, A Vash-Margita, D Camenga, P Braverman… – Journal of Pediatric and …, 2022
This mixed-methods approach aimed to assess patient and provider perspectives surrounding menstrual health management and screening in an urban tertiary academic center in the US.  Results show that 19% (19/101) of respondents reported menstrual hygiene insecurity; 55% (55/101) missed commitments during menses; 45% (45/101) discussed menstrual products with providers. The study concludes that menstrual health education is provided piecemeal by parents, schools, and providers. Current practice should be reevaluated to consider comprehensive educational approaches where healthcare leads.
Confidence to manage menstruation among university students in Australia: Evidence from a cross-sectional survey
AK Munro, M Keep, EC Hunter, SZ Hossain – Women's Health, 2022
This study aimed to understand the factors affecting university students' confidence to manage menstruation at university. An online survey was completed by 410 participants who menstruate and study at an Australian university. Results show that a minority of students (16.2%) felt completely confident to manage their menstruation at university.
Do you want these monthly global research updates sent to your email? Send an email to WoMena at info@womena.dk