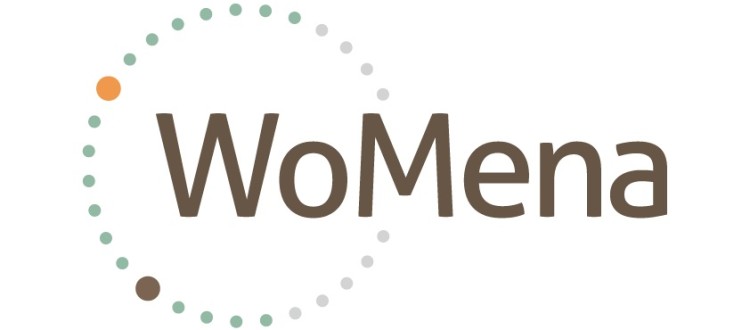 Global Research Update #41
A Delicate Balance for Ruby Cup: Profitability and Sustainability At the Base of the Pyramid
Aneel Karnanim, A Casebook of Strategic Corporate Social Responsibility pp 67-84
This case explores the challenges of creating marketing, pricing, sales and distribution strategies based on the needs of those living in BOP markets. In the end, the company leaders found that their strategy was not viable, and they had to change Ruby Cup's business model to target middle-class consumers.
Menstrual Exclusions in Nepal: Some Evidence of Transition
M Subedi, S Parker – Dhaulagiri Journal of Sociology and Anthropology, 2021
This study uses qualitative methods (160 interviews and 16 focus groups) to show that many menstruating girls and women are still restricted in a number of diverse ways, from not offering prayers, entering or worshiping in temples, touching holy books, and participating in religious rituals. This paper emphasizes the necessity for providing correct knowledge about menstruation to the entire community including elders, males and religious leaders as well as adolescents and young girls.
A Prospective Investigation Evaluating the Relationship between Body Mass index and Menstrual Irregularities in Women Aged 20-40 Years
S. Priya, Dhaulagiri Journal of Sociology and Anthropology
To study of association of body mass index and menstrual disturbances in women aged 20-40 years, in India. Body Mass Index plays a very important role in menstrual cycle regulation. Lifestyle modifications and nutritional counseling could decrease the incidence of menstrual irregularities.
Association of COVID19-affected Mental Health with Menstrual Abnormalities among University Students: A cross sectional study from Pakistan
AA Samo, NM Baig, RB Sayed, A Sohail, F Usman… – BioSight, 2021
In this cross sectional study it was hypothesized that COVID19 related mental health disturbances may have impacted menstrual health.  In conclusion, the study showed that COVID-19 affected mental health is associated with increased prevalence of Menstrual Abnormalities among university students which also affected their academic performance as well.
EFFECT OF MENSTRUATION ON TEAR PRODUCTION AMONG UNDERGRADUATE STUDENTS OF MADONNA UNIVERSITY, ELELE CAMPUS, RIVERS STATE …
RA Oboh, NA Onwukwe, WA Mube, NC Uzoechi – International Journal of Health …, 2021
The study (103 participants) revealed that physiological changes likely resulting from hormonal variation during the menstrual flow influences tear volume and may cause visual discomfort among women within the reproductive age and recommended the need for tear volume assessment and detailed case history prior to management of complaints associated with dry eye and dispensing of contact lenses for pre and post-menopausal women.
Period Product Insecurity, School Absenteeism, and use of School Resources to Obtain Period Products among High School Students in St. Louis, Missouri.
MT Teni, R Key, C Billingsley – The Journal of School Nursing: the Official …, 2021
This study documented period product insecurity, school absenteeism, and use of school resources to obtain period products among high-school students in St. Louis, MO.  Female students completed an anonymous, self-administered survey in English. One-third of the participants (33.6% (95% CI 25.0%-43.1%)) reported missing school due to a lack of period products
An alternative in menses management: a cross-sectional study about medical students knowledge of the menstrual cup
JC Rodrigues, SJB Cardoso – Millenium-Journal of Education, Technologies, and …, 2021
Using questionnaires, this study objective was to discover if Lisbon School of Medicine (FMUL) medical students know the MC. Although FMUL medical students heard about the MC (93.8%), there is a lack of knowledge of all its potentialities. So, it is required to provide information about it in academic/scientific events and healthcare-centers. The conclusion determines there should be a bigger investment in the medical curriculum regarding menses management.
Role of safe space in improving menstrual awareness and menstrual hygiene practices among adolescents in Zamfara: a case study of REACH project intervention.
Y Lawali, M Bello, RA Hussaini, CS Jongshwan – International Journal of …, 2021
The aim of the study was to evaluate the effects of REACH project intervention in Nigeria in improving knowledge and practice of menstrual care among adolescent girls. Quantitative approach was employed using self-developed questionnaire (400) for data collection. The result of the study shows that, adolescents in the REACH Project intervention communities have higher level of awareness and more likely to practice menstrual hygiene as compared to non-REACH intervention communities.
Menstrual pattern amongst adolescent girls: a cross sectional study from Raichur, Karnataka.
P Marri, MD Ravipati, L Bolla, AA Takalkar – International Journal of Reproduction …, 2021
The objective of the study was to study the patterns of menstrual disorders in adolescent girls in Raichur, India. Cross sectional observational study was carried out in 200 adolescent girls, aged 12 to 19 years. Prevalence of dysmenorrhea was 42%. Premenstrual symptoms like tiredness were noted in majority of the girls 7%, pain in the legs in 5%, irritability in 4%
Challenges Faced By Girl Child Aged Between 9-18 Years In Menstrual Hygiene In Schools. A Cross-Sectional Study of Ogur Sub-County, Lira District Uganda.
F Aluma, A Ongom – Student's Journal of Health Research Africa, 2021
This study examines how  girls who faced challenges in menstrual hygiene management in school was linked to unavailability of menstrual hygiene facilities in Ogur primary school and the lack of continuous menstrual health education among girls.The research study employed quantitative and simple random sampling techniques, gathering 30 pupils.
Seeing the colour red: Menstruation in global body politics
J Gaybor, W Harcourt – Global Public Health, 2021
This study examines how menstruation has been brought to global attention in two ways: one through a global development discourse that promotes menstrual health by improving hygiene and the sanitary infrastructure in the Global South; and two through the upwell of feminist groups involved in menstrual activism around the world. The article is a contribution to moving closer towards productive alliances between these two strands as together they contribute to important changes in menstrual health and sexual rights.
Improving menstrual hygiene management among adolescent girls in tribal areas of Gujarat: an evaluation of an implementation model integrating the government …
M Vayeda, V Ghanghar, S Desai, P Shah, D Modi… – … and Reproductive Health …, 2021
This study evaluated an intervention to strengthen a public health programme aimed to increase the use of safe, sanitary absorbents and knowledge of MHM among tribal adolescent girls. This project was implemented in 202 villages of two sub-districts of Narmada district in Gujarat, India, for one year (2018–2019)
Sustainable menstrual alternatives: The journey so far
S Sareen, International Journal of Home Science 2021.
This article reviews researches carried out in the past decade, to understand the various biodegradable materials being offered as possible solutions to this increasing waste menace world over. It shall prove to be handy for research studies in the direction of replacing the existing commercial pads with completely biodegradable ones.
Menstrual health and factors associated with school absence among secondary school girls in Luang Prabang Province, Lao People's Democratic Republic: A cross …
S Inthaphatha, V Louangpradith, LI Xiong, V Xiong… – PloS one, 2021
This study aimed to explore knowledge and practices surrounding menstrual health and to identify factors associated with school absence due to menstruation among secondary school girls in Lao PDR. Although the association between school toilets and school absence was not examined, the results of this study suggest that school toilets should be gender-separated and equipped with waste bins in the toilet.
Menstrual characteristics, menstrual anxiety and school attendance among adolescents in Uganda: a longitudinal study
C Tanton, K Nakuya, C Kansiime, L Hytti, B Torondel… – BMC Women's Health, 2021
Qualitative data show negative impacts of menstruation on health and education in many settings, but there are few longitudinal quantitative studies of the impact of menstruation. This study analyses associations with menstrual anxiety and school attendance in a study of Ugandan secondary school students.
Do you want these monthly global research updates sent to your email? Send an email to WoMena at info@womena.dk