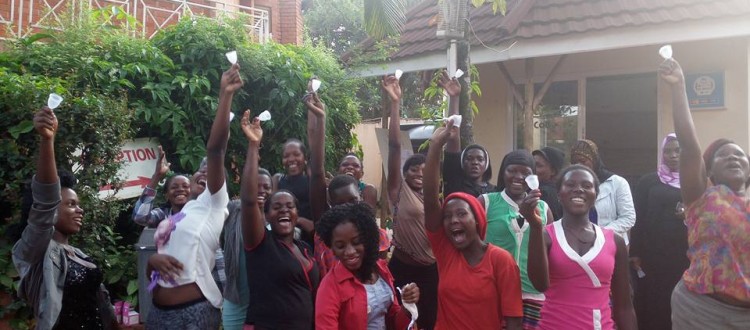 WoMena joined up with BRAC to organise menstrual health training
Last month, WoMena organised a number of menstrual health trainings in Uganda together with the NGO BRAC. The trainings were divided into two parts and altogether there were 58 participants from across the country. The first sessions of the trainings focused on menstrual health and the second on sexual and reproductive health.
The aim of the trainings is that next month (August), the participants will ultimately return to their communities and sell menstrual hygiene products for a small profit. In addition, the trainings also encourage women to act advocates amongst their local authorities and as community mentors, teaching others how to use menstrual cups and SoSure reusable pads.
The women, who participated, first listened to information sessions and afterwards presented to their peers and the WoMena team lessons learnt from the session. Furthermore, the participants had the opportunity to practice "selling" the menstrual hygiene products in front of the group. The women also had the opportunity to share their personal stories and feelings in a supportive atmosphere. At the end of the week, each participant had the opportunity to take a Ruby Cup home in order to try it out, before selling them to their communities in August.
About BRAC:
BRAC is a development organisation dedicated to alleviating poverty by empowering the poor. It has been active in Uganda since 2006 and reaches close to four million people through its programmes. You can read more about BRAC's work in Uganda here.
See photos from the training below: