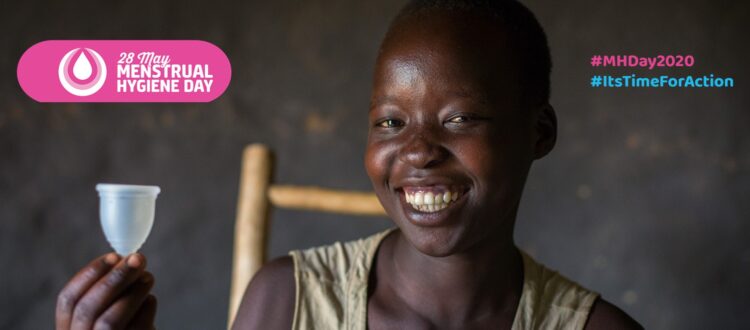 Menstrual Health Week 2020
As Menstrual Hygiene Day partner, we ended the Menstrual Month of May 2020 with the WoMena Menstrual Health Week 2020. Each day of the week, we explored a different topic of menstrual health management (MHM) in relation to the implications of the COVID 19 pandemic.
On Monday May 25, we introduced this year's MH Day theme: "Periods Don't Stop For Pandemics", with a short video. WoMena works to raise global awareness about the importance of MHM, now more than ever.
On day 2 we acknowledged the importance of male involvement in MHM, with a second short video. Involving men and boys in menstrual health programmes is essential as they can help contribute towards changing cultural norms and challenging the taboos around menstruation.
On day 3 we released the preliminary results of a rapid assessment about the effects of COVID 19 on MHM in Uganda.
Thursday May 28 was MH Day! We were part of an online panel discussion organised by Irise International. With other leading experts and academics in menstrual health we discussed how to become an agent of change, why periods matter and how COVID 19 is affecting periods in East Africa. You can still watch the recording of this Facebook Event: One World Period. The panel discussion featuring WoMena's Thao Ngoc Do and Diana Nalunga starts at the 02:21:00 mark.
On day 5 we launched a 7 minute online webinar about the relationship between MHM and the Sustainable Development Goals. Sexual & Reproductive Health expert Siri Tellier presented this free webinar.
On day 6 WoMena held Period Talks with the founder of CleanCup and the founder of AFRIpads about the supplier's perspective on MHM.
On Sunday May 31, we ended our "Periods Don't Stop For Pandemics" Menstrual Health week with a video summarising WoMena Uganda's important work in 2019.