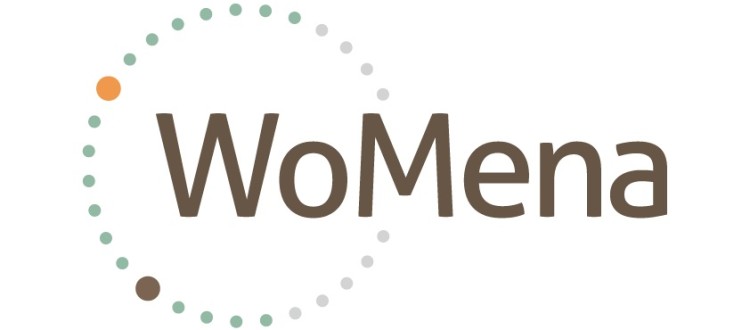 Global Research Update #22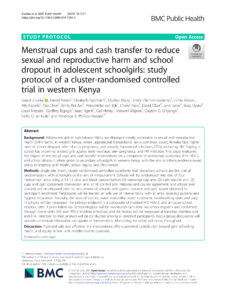 Zulaika et al., 2019:
Menstrual cups and cash transfer to reduce sexual and reproductive harm and school dropout in adolescent schoolgirls: study protocol of a cluster-randomised controlled trial in western Kenya
. In the east and southern Africa, transactional unprotected sex is very common leaving young girls vulnerable to sexually transmitted infections (STIs) such as HIV. Adolescent girls are often coerced to engage in sexual activity to obtain necessities such as soap, menstrual products, and underwear. Recent studies have found that a lack of MHM awareness, materials, and facilities are leading causes of a girl's negative school experience, including dropping out completely, or a reason for engaging in unprotected, transactional sex.
The results of a pilot study in rural primary schools in western Kenya, which focused on measuring girls' menstrual practices and safety of a reusable menstrual cup, demonstrated a lower prevalence of STIs and bacterial vaginosis at a 9-12-month follow-up as well as the overall acceptability of the menstrual cup. This study is meant to verify the results of the pilot study previously mentioned by "examining the efficacy, safety, and cost-effectiveness of different school-based interventions in improving girl's Sexual and Reproductive Health (SRH)." Ninety-six schools in Siaya County, western Kenya will be gathered and randomized into four arms of participation: 1) one menstrual cup with training on safety and care 2) Cash transfer (CT) and financial literacy training 3) Both menstrual cup and CT training on financial literacy as well can cup safety and care 4) Usual practice – control. All schools received puberty and hygiene education.
The outcome measures of this study include school dropout, HIV incidence, reported sexual behavior indicators, school performance indicators, quality of life indicators, and cost-effectiveness of interventions from the societal and girls' perspective. A baseline survey will be administered to all participants. Screenings both in the middle and at the conclusion of the study will be determined through surveys as well as unscheduled visits every term until the end of the study to monitor school drop-out rates. Overall, this trial predicts each intervention tested (cup alone, CT alone, or cups and CT) will increase girls' ability to complete their schooling as well as lower the exposure of sexual and reproductive harms.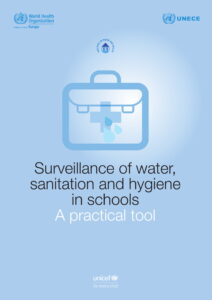 The World Health Organization Regional Office for Europe, 2019: Surveillance of water, sanitation and hygiene in schools: a practical tool. A tool has been developed to support countries in strengthening surveillance of water, hygiene, and sanitation in schools. This tool offers three instruments for surveillance and data collection, each covering different aspects and perceptions: 1) the perception of the school manager; 2) the perception of the public health expert; 3) the perception of the users. All three instruments cover the three dimensions of water, sanitation, and hygiene including menstrual hygiene management.