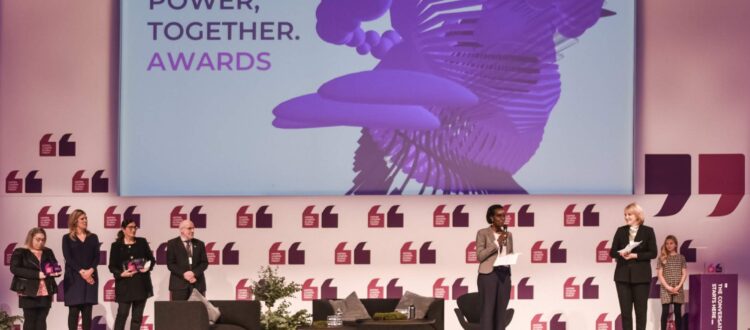 WoMena receives the POWER, TOGETHER award
The Power of Collaboration! WoMena is thrilled to be among the 21 organizations around the world to receive the Women Leaders Global Forum Power Together award for our contributions to building community and breaking down the stigma of menstruation. We are particularly excited to share the award with our partners AFRIpads (Uganda) Ltd, Menstrual Health Hub, WASH United, and the Case for Her! 
The Reykjavík Global Forum – Women Leaders was launched in November, 2018, in Reykjavík, Iceland, as the Women Leaders Global Forum. The Forum is annually co-hosted by Women Political Leaders (WPL), and the Government and Parliament of Iceland, under the heading Power, Together.
The Forum gathers hundreds of leaders from around the globe, including Presidents and Prime Ministers and other public figures, as well as leaders from business, academia, civil society, arts, media and more who are playing a vital role in their respective fields sharing ideas, insights and experiences.
Read more about the award here