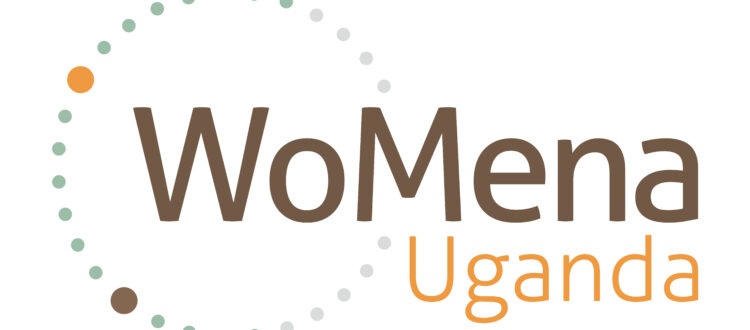 WoMena Uganda is looking for a Research Project Assistant
Job Description – Research Project Assistant
Position title:         Research Project Assistant
Reports to:             Research and Innovations Project Manager (1st Line); Head of Programs (2nd line)
Location:               Kampala (WoMena Uganda Office, Ntinda)
Status:                   18 months (3-month probation) with a likely extension of contract until October 2023
Hours:                    40 hours per week (Monday –Friday)
Salary Scale (W5): 1,000,000 – 1,250,000 UGX per month plus benefits, dependent on experience
About WoMena: WoMena promotes the use of evidence-based, effective reproductive health technologies and solutions such as menstrual cups through research, advocacy and project implementation in Uganda. We are a Danish founded non-governmental organization with a Ugandan sister organization in Kampala, Uganda. Our team consists of 60+ men and women from 15+ nationalities based all over the world.
Project summary: The MENISCUS III trial is a school-based menstrual health intervention evaluated in a randomized controlled trial in 60 secondary schools in the Wakiso and Kalungu Districts. The intervention includes a range of activities: training in puberty and menstruation, distribution of menstrual kits, WASH facility improvements, creation of drama skit, creation of a menstrual health action group, and support with pain management for students menstruating. Thirty schools will receive the intervention in 2022, and the remaining thirty schools will be offered the intervention in 2023.  The research aspects of the trial are led by the Medical Research Council/Uganda Virus Research Institute (MRC/UVRI) Unit, in collaboration with the London School of Hygiene and Tropical Medicine (LSHTM) with WoMena Uganda leading the implementation of the activities.
The Research Project Assistant (RPA) will support all the administrative aspects of the WoMena Uganda's implementation of MENISCUS III and will support Research and Innovations Project Manager (RIPM) and Research Project Officers (RPO) on the coordination and logistics of implementation.
Tasks
The Research Project Assistant will conduct the following tasks:
Project Administration and Support (60%)
Project administration of the MENISCUS III project will be the primary responsibility of the RPA; supporting the RPO, RIPM, and WoMena trainers in delivering the activities. This includes:
Assist in conducting project activities in line with the MENISCUS III trial protocol and support with all administrative aspects of delivery, including: coordination and communication with project team and stakeholders, logistics of project activities, supporting administration at training and project activities, and supporting with project planning.
Prepare training materials, including, WoMena demonstration bags, flipchart, Training programs, printing of evaluation tests, attendance lists among others.
Completion, collection, ensuring timeliness and quality,  filing and storage of all project documentation.
Support RIPM in maintaining and tracking the work plan for the field activities
Conducting logistics and preparations for implementation and fieldwork, including arranging: training materials and documents, print/handouts, transport and/or other tasks.
Support in sourcing out service providers and ensure collection of relevant documents (e.g. quotations) while in the field.
Financial and Project Reporting (40%)
Support in the financial documentation and administration, coordinating the submissions and management of financial documents.
Assists in preparation of regular scheduled reports and ensures timely submission  to the supervisor.
Support data collection, management, organization, and storage of project data.
Qualifications and skills
Education: Certificate in Social Work and Social Administration, Public Administration, and Management, Business Studies or any other related field
A minimum of one year's relevant work experience in administration or a project support function
Excellent skills in project administration, with experience coordinating logistics and administration to support project implementation
Experience with financial administration with skills in completing accountabilities and working in procurement or with suppliers
A highly organized person with great attention to detail
Experience of working with project documents and data with experience in the storage, filing, and organization both offline and online
Excellent communication skills, with experience in correspondence and liaison with team members and partners
Proficient in computer skills with experience in using Microsoft programmes in particular: Word, Excel and PowerPoint
Shows skills in problem solving, teamwork, patience and flexibility
Desirable:
Experience with administration for trainings or education programmes would be an added advantage
Experience in menstrual health, sexual reproductive health, education, development work, or research trials would be an advantage
Knowledge of project planning for project implementation in an NGO or research function would be an added advantage
Respects and sets an example regarding WoMena Core Competencies:
Problem solving & decision-making: Proactive, strong problem solver and good at taking initiative to get the job done.
Planning, organizing & coordination: Independent planning and prioritization of tasks.
Teamwork: Supportive, positive team player, respectful of others work and good at recognizing others achievements.
Focus on impact & long-term vision: Plans and conducts their work to achieve the desired impact, understands the mission of the organization and how it relates to each task.
Working conditions 
Work at WoMena Uganda office space in Kampala, five working days (Monday-Friday). Due to the current COVID-19 context in Uganda, WoMena Uganda is limiting the number of personnel in the office and thus some days of the week will be working from home with daily communication and online collaboration until further notice. Employees will be required to follow the organizational policies regarding working from home and to follow the organizational policies regarding teleworking during COVID-19.
Interaction between international and national WoMena colleagues happens via regular office meetings, Skype, our internal Facebook page, mails, WhatsApp, phone calls and other meetings. Research Project Assistant is expected to communicate with WoMena colleagues, partners, and the training team through these media as well as proactively coordinate meetings and report to team members.
Other conditions as stipulated in the contract
Interested applicants who meet the above criteria are invited to send their application via email to info@womena.dk. Please submit your application by 13 March 2022. The application must include: Curriculum Vitae (CV), one-page cover letter explaining your suitability and motivation for the position, and three professional references (letters and/or contacts). Only complete applications will be considered.

We look forward to receiving your application!

Warmly, the WoMena Team