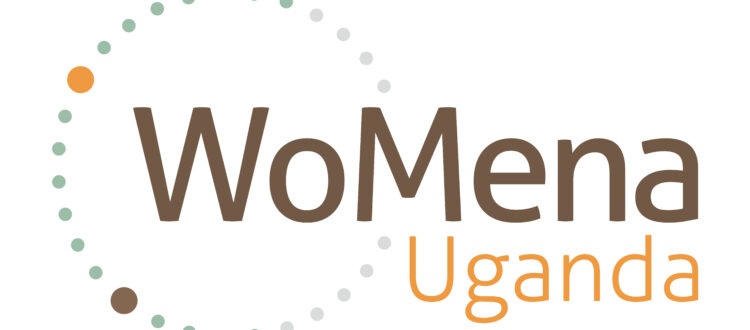 WoMena Uganda is hiring a Procurement Officer
Job Description – Procurement Officer
Position title:                                       Procurement Officer
Reports to:                                           Administration Officer
Secondary reporting lines:              Executive Director
Location:                                              WoMena Uganda Office
Contract duration:                             6 months with the possibility of renewal
Salary Scale (W5):                               1,250,000 – 1,650,000 UGX per month plus                                                                                benefits, depending on experience
Hours:                                                   40 hours per week (Monday – Friday)
About WoMena: WoMena promotes the use of evidence-based, effective reproductive health technologies and solutions such as menstrual cups through research, advocacy and project implementation in Uganda. We are a Ugandan non-governmental organization in Kampala, Uganda with a Danish sister organisation. Our team consists of 60+ men and women from 15+ nationalities based all over the world.
WoMena is proud to be identified in 2020 by the Kulczyk Foundation and Founders Pledge as one of the eight most cost-effective organisations worldwide working with menstrual health, the recipient of the 2019 POWER, TOGETHER Awards at the Women Leaders Global Forum, Iceland as well as the Danish Association for Public Health Graduates FFSV (Foreningen for Kandidater i Folkesundhedsvidenskab) Prize 2015.
Job summary: The Procurement Officer will support the Program staff on the smooth running of the program activities and facilitate procurement services. The position will support all procurement activities ensuring that supplies and logistics are always available.
Key duties and responsibilities:
Prepare annual/quarterly procurement plans for equipment, services and supplies and in turn inform both the organization and project specific budgeting processes.
Work closely with the Finance, Administration and Programs team to support the acquisition of identified goods or services to ensure the smooth implementation of projects' activities as well as other operations demands.
Managing accurate purchase, pricing records, cost analyses and preparation of reports
Maintaining good supplier relations, negotiating contract terms, assessing and monitoring the quality of products and ensuring value for money at all times.
Monitoring stock levels, placing orders as per project and organizational activities within set budgets.
Coordinating and procurement of logistical support to support WoMena operations.
Following and enforcing organizational procurement policies and procedures.
Guide and recommend the improvement of the WoMena procurement process
Reviews, records, tracks and prioritizes procurement requests from the various departments/projects and obtains additional information/documentation as required for accuracy before approval; determines the availability of vendors.
Manages tender documents (e.g invitations to Bids, Requests for proposals, and issuance of Local Purchase Orders) based on the nature of requirements and cost of procurement involved.
Participate in the Procurement Management Committee and prepare procurement minutes and monthly reports.
Assists relevant officers in more complex, higher value purchasing operations; coordinates distribution of pertinent documents to concerned parties, ensures appropriate follow up action etc.
Maintains relevant internal databases and files; keeps track of any contractual agreements, systems contracts, etc. and informs affected users of contractual rights and obligations.
Researches, retrieves and presents information from a variety of internal and external sources on sources of supply, vendors by commodity, etc as well as obtaining specifications for new products and equipment on the market.
Perform other duties as assigned
Deliverables and frequency:
Procurement work plans and reports
Development and maintenance of supplier database
Serializing and coding of acquired Fixed Assets
Responding to auditor or donor queries of a procurement nature
Qualifications and skills
Education: The applicant should hold a Technical Expertise Certificate of education. A relevant university degree in procurement, Economics, Business Administration or any other Bachelor's Degree is desirable
Experience: At a minimum 4 years of experience in logistics, procurement or administration
Experience in managing purchases of goods, in a complex situation
Experience in analysis of service providers quotations and demonstrates knowledge of procurement processes and linkages with operations.
Excellent organizational and an ability to work under pressure with minimal supervision
A willingness to learn and adapt to new modalities of WoMena work
Proficient in Microsoft Office programs, such as Excel.
Organizational skills with excellent networking and communications skills (written and verbal), with a proven ability to represent the organization
Strong interpersonal and influencing skills
Positive and supportive team player, strong interpersonal skills and thrive on working in team
Desirable:
Previous experience with procurement and supply chain in a reputable NGO
Experience of working with people from different backgrounds
Experience of working in development or within humanitarian context
Respects and sets an example regarding WoMena Core Competencies:
Problem solving & decision-making: Proactive, strong problem solver and good at taking initiative to get the job done.
Planning, organizing & coordination: Independent planning and prioritization of tasks.
Teamwork: Supportive, positive team player, respectful of others work and good at recognizing others achievements.
Focus on impact & long-term vision: Plans and conducts their work to achieve the desired impact, understands the mission of the organization and how it relates to each task.
Commitment to Continuous Learning: Interested in learning new things to improve own/organizational efficiency.
Working conditions:
Work at WoMena Uganda office space in Kampala, Ntinda, five working days (Monday-Friday)
Accommodation is the responsibility of the employee, and WoMena Uganda will not provide separate allocation for accommodation and transport to the work station
Interaction between international and national WoMena colleagues happens via regular office meetings, Skype, our internal Facebook page, mails, WhatsApp, phone calls and other meetings. Project Officer is expected to communicate with WoMena colleagues, partners, and the training team through these media as well as proactively coordinate meetings and report to team members.
Other conditions as stipulated in the contract
Interested applicants who meet the above criteria are invited to send their application via email to info@womena.dk. Please submit your application by 5:00 PM EAT on 13th February 2022. The application must include: one page cover letter explaining your suitability for the position; Curriculum Vitae (CV), and a list of three professional references. Only complete applications will be considered, and due to high volumes of applicants, WoMena will only reach out to short-listed candidates.

We look forward to receiving your application!

Warmly, the WoMena Team