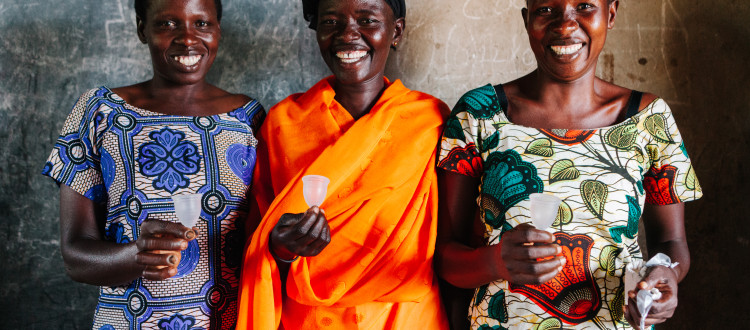 In the press: WoMena's MHM pilot intervention in Rhino Camp Refugee Settlement
WoMena's research with ZOA to assess the acceptability of introducing menstrual cups and reusable pads has been featured in the online news articles by News Deeply and Global Citizen.
The pilot intervention was carried out over a period of six months, with a four-month product use period. The intervention consisted of an on-site assessment aimed at modifying WoMena's implementation model to the refugee settlement context, stakeholder engagement and community sensitisation activities, training of support persons, schoolgirls and mother/guardians on MHM and safe use and care of menstrual cups and reusable pads, as well as monthly support meetings.