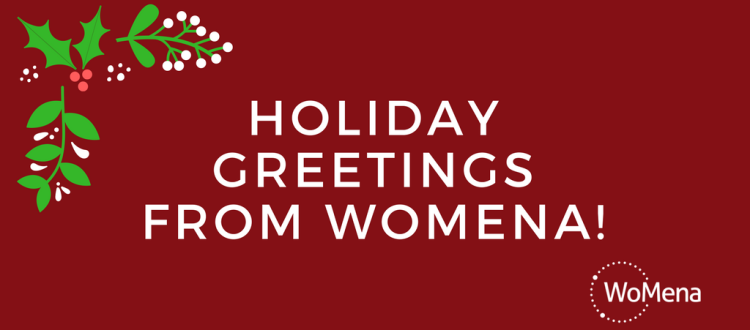 Happy Holidays from WoMena!
The year 2017 is coming to an end and we have summed up the major highlights from this year as well as the major lookouts for 2018 in our last update of the year.
We would like to sincerely thank all our amazing partners and supporters, who are essential to enable our projects to run and our messages and results to spread over different news channels and create interest from new partners.
Warm wishes for a happy holidays and joyful new year from WoMena!