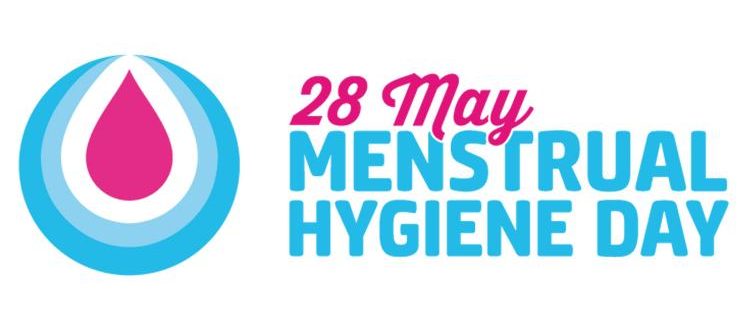 Happy Menstrual Hygiene Day 2018!
Today we are celebrating Menstrual Hygiene Day 2018 and showing how menstruation matters…
…in Johannesburg, South Africa at the UNFPA East and South Africa Regional Menstrual Health Symposium (28-29 May)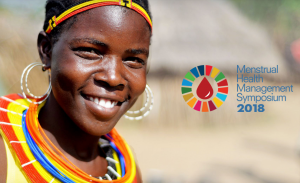 We are honoured to announce that WoMena's Senior Reproductive Health Advisor Siri Tellier's recorded presentation about the Exploratory literature review on Menstrual Health Management that we did for UNFPA will be shown at the UNFPA ESARO's Menstrual Health Management Symposium. WoMena Trainer & Administrative Assistant Diana Nalunga will also present at the Symposium at a session on Menstrual Health Management in refugee settings, a session we helped co-organise, as well as screen a short film we recently made in collaboration with UNFPA on Menstrual Health Management in refugee settings.
…in Kampala, Uganda at the Exhibition, Symposium and Flow Part (21-28 May)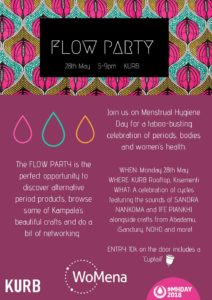 Together with Ugandan the Ministry of Education and Sports and national Menstrual Health Management stakeholders and organisations, WoMena is co-organising a National Symposium to celebrate International Menstrual Hygiene Day 2018.
Activities start the 21st May and include two days of exhibitions in Kampala's City Square 22nd-23rd May where WoMena will be generating public awareness about Menstrual Health Management and its solutions.
The Symposium itself will take place on the 24th May at Hotel Africana in Kampala, with presentations from the Ministry of Education and Sports, WaterAid, AfriPads and Days for Girls among other menstrual health stakeholders. WoMena's Research Coordinator Laura Hytti will facilitate a session to discuss and identify national Menstrual Health Management research priorities. WoMena will also put on a menstrual taboo-busting drama skit drama skit performed by the participants of WoMena's MENSICUS project.
The week of events will culminate with a Menstruation Power March through Kampala on Monday 28th May.
On the evening of Menstrual Hygiene Day we are hosting a Flow Party, a taboo-busting celebration of periods, bodies and women's health at the KURB in Kampala. Celebrating Menstrual Hygiene Day with live music, poetry, pop-up shops, and a creative art space.
…in Copenhagen, Denmark at the Period Talks (28 May)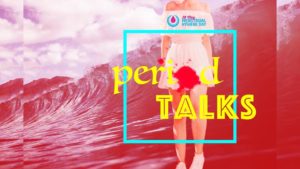 WoMena will be speaking at what is possibly the first Menstrual Hygiene Day event in Copenhagen! Together with powerful frontrunners on the menstrual health debate in Denmark, WoMena will be contributing with our experiences and learning from working with menstrual health and introduction of sustainable products in Uganda, as well as our upcoming projects in Denmark.
The objective of the event is to create an open and engaging forum where everyone from curious souls to menstrual fighters can get inspired and learn more about the challenges that still prevail related to menstruation and the body around the world as well as in Denmark that few people are aware of, as well as the initiatives that exist to mitigate these challenges and to ensure women and girls right to feel happy and free from stigma and taboos.
WE HOPE THAT JOIN US IN THE CELEBRATIONS TODAY! YOU CAN SEE UPDATES FROM ALL THE EVENTS ON OUR INSTAGRAM, FACEBOOK AND TWITTER