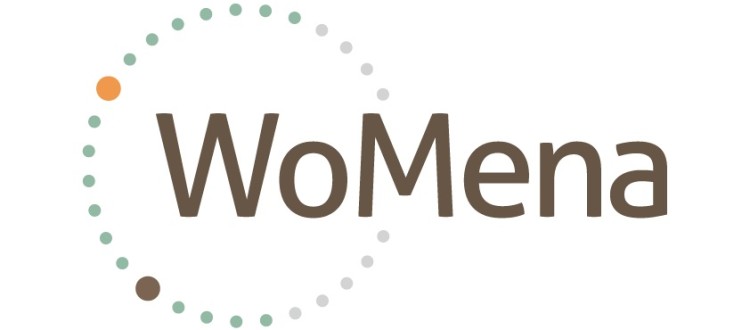 Global Research Update #21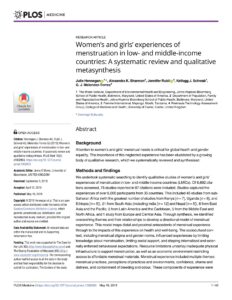 Hennegan et al. (2019): Women's and girls' experiences of menstruation in low- and middle-income countries: A systematic review and qualitative metasynthesis. A systematic review and qualitative meta synthesis was conducted to synthesize extant qualitative studies of women's and girls' menstrual experience in low- and middle-income countries (LMICs), and to integrate findings across studies to develop a directional model of menstrual experience to advance problem theory in menstrual health research. Findings: The model indicated the multiple components of menstrual experience. The results indicated that both resource limitations and the sociocultural context contribute to menstrual experience. The sociocultural context, including menstrual stigma and gender norms, influenced experiences by limiting knowledge about menstruation, limiting social support, and shaping internalized and externally enforced behavioral expectations. Resource limitations underlay inadequate physical infrastructure to support menstruation, as well as an economic environment restricting access to affordable menstrual materials. Menstrual experience included multiple themes: menstrual practices, perceptions of practices and environments, confidence, shame and distress, and containment of bleeding and odor. These components of experience were interlinked and contributed to negative impacts on women's and girls' lives including harms to physical and psychological health, education, employment, and social engagement. In other words, menstrual experience is characterized not only as the hygiene practices undertaken to manage menstrual bleeding but by women's and girls' perceptions of these practices, their confidence to manage menses and engage in other activities while menstruating, and their experience of shame and containment.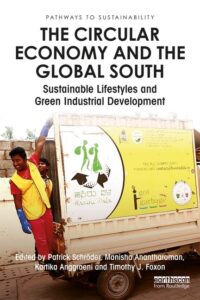 Schröder et al. (2019): The Circular Economy and the Global South: Sustainable Lifestyles and Green Industrial Development. The chapter 6 of this book analyzes the Argentinean Zero Waste Framework. It also discusses implementation gaps and oversight of the management of waste from disposable menstrual technologies and seeks to highlight the importance of prevention and re-use.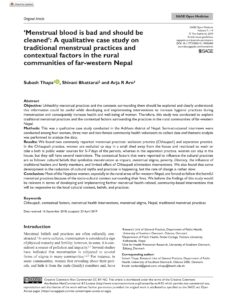 Thapa et al. (2019): 'Menstrual blood is bad and should be cleaned': A qualitative case study on traditional menstrual practices and contextual factors in the rural communities of far-western Nepal. A qualitative case study on traditional menstrual practices and the contextual factors in the rural communities of far-western Nepal The larger goal of Menstrual Health Management (MHM) is "to ensure the women and girls can manage their periods in a way that is not only healthy but that enables their full participation in school, work, and other activities." This particular study focuses specifically on the MHM in the Western rural part of Nepal. The study took place in Kuika in the Accham district of Nepal which is one of the poorest and underdeveloped in the Western part of the country. Methodology for the study involved semi-structured interviews of community members, including one male, and two community health workers. The goal of the study was to gain a better understanding of the traditional menstrual practices and contextual factors influencing them. Previous to this study, it had been concluded that 90% of women and girls throughout the country experience some form of restrictions or exclusions during their period. The most notorious of these practices in called Chhaupadi. When on their periods, women and girls are expected to live in huts sometimes miles away from their homes. Even though "this practice has been penalized by law since 2005," the tradition prevails due to the persisting cultural beliefs and taboos surrounding menstruation. If women and girls were not forced into menstrual huts, they were still separated and/or isolated in their homes (i.e. sleeping in a separate room, no touching, not permitted in kitchen, etc.). Six contextual factors were identified as influencing menstrual practices. These include traditional beliefs, social stigma, poverty, illiteracy, role of traditional healers and family members, and the limited effect of the MHM interventions. Overall, the study concluded that MHM including education on sanitary practices as well as stigma prevention is especially needed and should be prioritized in these rural areas. It also calls for emphasis on taking context into consideration when developing these programs and involving the local community to create change.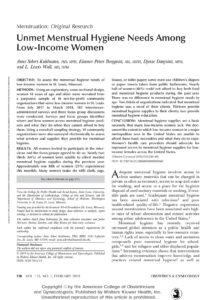 Kuhlmann et al. (2019): Unmet Menstrual Hygiene Needs Among Low-Income Women. An expletory, cross-sectional design was conducted from July 2017 to March 2018 to assess the menstrual hygiene (MH) needs of low-income women 18 years of age and older who receive housing shelter, food, or job training assistance from 65 not-for-profit community service organizations in St. Louse in the USA. Findings: Nearly 64% of women were unable to afford needed MH supplies during the previous year; approximately 21% experienced this monthly. Many women make do with cloth, rags, tissues, or toilet paper; some even use children's diapers or paper towels taken from public bathrooms. Nearly half of women could not afford to buy both food and MH products during the past year. Women who experienced food insecurity were more likely to struggle to purchase menstrual hygiene supplies. About 89% purchased their own MH products, but nearly two thirds have relied on donations from community service organizations.  Around 66% of organizations indicated that MH was a need of their clients and they have expressed concerns about MH, particularly the affordability and accessibility of MH products; only 13 provide MH supplies to their clients and 2 provide MH education. More than 33% of the women who worked missed one or more days of work per month owing to their periods, generally due to cramps or heavy menstrual flow. The challenges they faced in obtaining MH products. In addition to the lack of money to buy the products are (1) difficulty managing heavy flow and the need to use higher absorbency products; (2) difficulties with transportation (time and cost) to reach stores that sell larger quantities of products at more affordable prices; and (3) concerns about safety, security, and sanitation during menstruation. In order to improve the situation women suggested (1) increasing access to MH products; (2) increasing education and awareness concerning MH; and (3) increasing access to safe, secure public restrooms. Finally, in terms of cost-effectiveness, the authors suggested reusable menstrual products such as underwear, pads, and menstrual cups as they are more cost-effective.