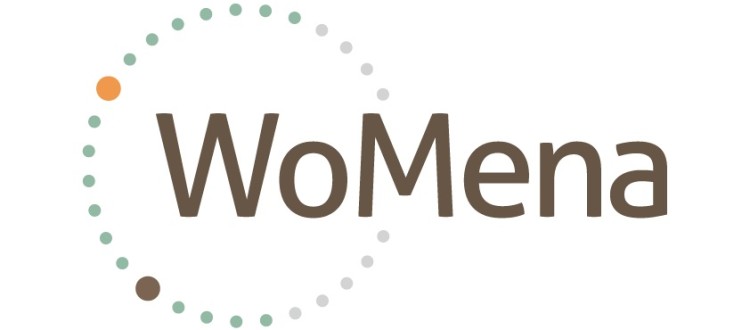 New vacancy: Administrative Assistant
Position title: Administrative Assistant
Reports to: Programme Office Manager
Location: WoMena Uganda Office – Ntinda Kigoowa
Contract: 1 year (with 3 months probationary period)
Hours: 40 hours per week (Monday – Friday)
The position holder will assist the Project staff to run the project activities smoothly by providing the general administrative, and project support which include; scheduling project meetings and taking minutes or production of reports as appropriate, provide documentation support to the project, develop a database of contact information among others and handling issues concerning stores management, record keeping, ensure that supplies and logistics are available and support project team during trainings.
Key duties and responsibilities:
Provide Organization support to the Program Office Manager to ensure effective communication, information processing, management and logistical coordination.
Coordinate the organization of events such as conferences, meetings and workshops and write minutes.
Receive all visitors and act as first hand referee for all queries to the programme.
Ensure that all travel arrangements for program staff are met including hotel bookings for visitors and donors.
Develop and maintain relevant database, an up to date inventory and management of the stores.
Facilitate and motivate customer project officers to effectively execute their daily tasks to meet our programme targets and delivery.
Maintain an updated register of all meetings, mail register for incoming and outgoing mails and make follow up.
Identify office requirements (materials, equipment and stationery, supplies and consumables) making procurements and accountability.
Maintain an updated both electronic and hard copy filing system.
Liaise with project team to determine purchasing needs of the project for operations and making procurements.
Doing other duties as assigned by the managers.
Deliverables and frequency:
Expected to develop own work schedule, set personal professional objectives, and report to Programme Office Manager
Expected to participate in regular managers' feedback sessions and performance management as applicable.
Qualifications and skills:
Bachelor's degree in Social Work and Social Administration, Public Administration and Management, Business Studies or any other related field.
A minimum of one year's relevant work experience with a reputable organization inclusive of Human Resource experience.
Knowledge of working in an NGO would be an added advantage
Excellent communication skills, including correspondence and liaison with team members.
Proficient in computer skills , problem solving skills and proactive
Respects and sets an example regarding WoMena Core Competencies:
Judgement/Decision-making: Proactive, strong problem solver and good at taking initiative to get the job done.
Planning & organising: Independent planning and prioritisation of tasks.
Teamwork: Supportive, positive team player, respectful of others work and good at recognizing others achievements.
Commitment to Continuous Learning: Interested in learning new things to improve own/organizational efficiency.
Working conditions:
Expected to come to the WoMena Uganda office daily (Monday to Friday) as per our office hours.
Interaction between international and national WoMena colleagues happens via regular office meetings, Skype, our internal Facebook page, mails, whatsapp, phone calls and other meetings. The Administrative Assistant is expected to communicate with WoMena colleagues and partners through these media, proactively coordinate meetings as relevant and reports to team meetings. Other conditions as stated in contract.
WoMena offers:
High level of responsibility and influence on own tasks.
Experience in collaborating with local & international partner organisations and international cooperation.
International network through WoMena's diverse team of +80 staff & volunteers from +15 countries.
A dedicated, friendly team and positive, dynamic working environment. See our website for what previous colleagues had to say about working with WoMena!
Remuneration:
Gross salary of 550,000 USh per calendar month payable in Uganda shillings plus insurance as benefits. Commensurate with skills and experience of final applicant, with scope for increases as the organisation grows and as the individual develops and delivers results. Other allowances and benefits following WoMena's policies including health insurance.
How to Apply:
Interested applicants who meet the above criteria are invited to send their application via email to info@womena.dk. Please submit your application by 5:00 PM EAT on 28th June 2019. The application must include: one page cover letter explaining your suitability and motivation for the position; Curriculum Vitae (CV), a list of three professional references and reference letters.
We look forward to receiving your application!