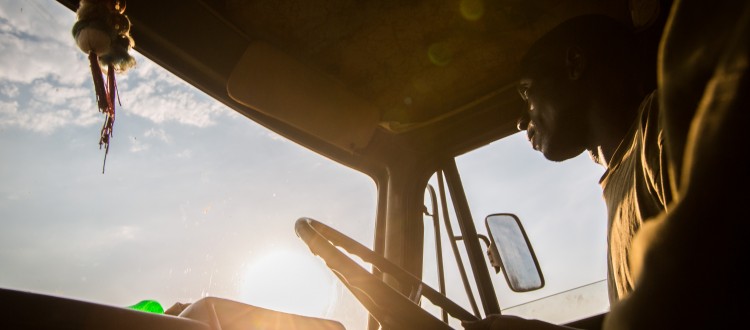 Enter a photo competition on the theme "Ugandan Dads!"
CALLING ALL UGANDAN MEN! The theme for Uganda's Menstrual Hygiene Day 2016 is: "Menstruation matters for Everyone Everywhere – Father Figures, its your turn."
Here's one way to show your commitment to helping your daughters with their periods AND win a Samsung tablet 3 V!
The Swedish Embassy and the Swedish Alumni Network Association invite you to a photo competition on the theme "Ugandan Dads".
We are looking for pictures of role model men who take an active role as parents,e.g. by supporting their daughters with their period, and/or who share household work with their spouse or partner.
The purpose is to showcase how men in Uganda can contribute to equal opportunities in society.
We know that men play an important role to foster girls and boys that are confident about their rights and responsibilities. Men who share work at home are also a support to their partner's professional career. This sometimes means to challenge the stereotypes that exist (in all societies) about what is typically male and what a man "should" do.
There are already many male role models out there that merit attention!
This competition is a follow-up to the event Sweden@Makerere on the 4th of May 2016 where a photo exhibition and a panel debate were organized. It was a great discussion where many personal stories were shared! You can find out more information about the event at our Facebook page.
RULES
1 photo per person
The photo should show a "Ugandan dad" in an everyday situation
INFORMATION
You don't need fancy camera equipment – you can use a smart phone. The message of the photo is the most important!
Send your photo via email to ambassaden.kampala@gov.se. Do not send it via a Facebook message!
Send us your photo before the 1st of June 2016.
The winner will be chosen by a panel consisting of Swedish Embassy staff and the Swedish Alumni Network Association chair the following week.
The winner will be awarded at a ceremony at the Swedish Ambassador's residence in Kampala in mid-June 2016. Apart from a diploma, the prize will be a Samsung tablet 3V. At the same occasion, we will showcase the winning photo and the 10 finalists together with the Swedish professional photo exhibition "Swedish dads" and a photo exhibition on South African dads by the organization "Sonke Gender Justice."