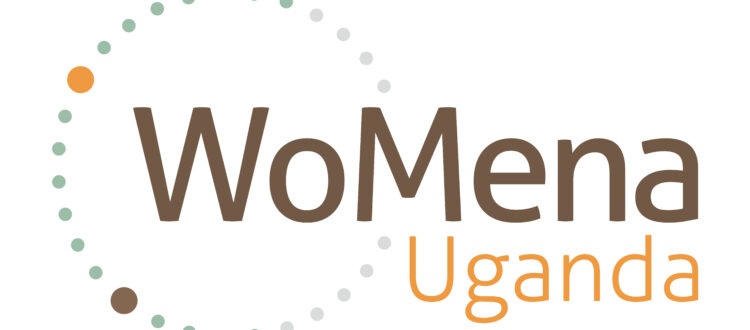 WoMena Uganda is looking for Research Project Officers!
Job Description – Research Project Officer
Position title:   Research Project Officers (RPO) – 3 available positions
Reports to:      Research and Innovations Project Manager (First Line)
Technical Coordinator (Second line)
Location:          Kampala (WoMena Uganda Office, Ntinda) then Wakiso or Kalungu district for the length of implementation
Status:              18 months with a 3 month probation and likely extension of contract until October 2023
Hours:               40 hours per week (Monday –Friday)
Salary:              1,300,000 – 1,700,000 UGX per month plus benefits, dependent on experience
About WoMena: WoMena promotes the use of evidence-based, effective reproductive health technologies and solutions such as menstrual cups through research, advocacy and project implementation in Uganda. We are a Danish founded non-governmental organization with a Ugandan sister organization in Kampala, Uganda. Our team consists of 60+ men and women from 15+ nationalities based all over the world.
Project summary: The MENISCUS trial is a school-based menstrual health intervention evaluated in a randomized controlled trial in 60 secondary schools in the Wakiso and Kalungu Districts. The intervention includes a range of activities: training in puberty and menstruation, distribution of menstrual kits, WASH facility improvements, creation of drama skit, creation of a menstrual health action group, and support with pain management for students menstruating. Thirty schools will receive the intervention in 2022, and the remaining thirty schools will be offered the intervention in 2023.  The research aspects of the trial are led by the Medical Research Council/Uganda Virus Research Institute (MRC/UVRI) Unit, in collaboration with the London School of Hygiene and Tropical Medicine (LSHTM) with WoMena Uganda leading the implementation of the activities.
The Research Project Officer (RPO) will support the Research and Innovations Project Manager (RIPM) on the coordination of WoMena Uganda's implementation of the MENISCUS implementation. The main tasks involve project management, community engagements and  outreaches, management of the school activities and training, follow-up visits, data collection and entry, logistics, and reporting.
Tasks
The Research Project Officer will conduct the following tasks:
Project Management and support:
Implementation of project activities will be the primary responsibility of the RPO, in line with the MENISCUS trial protocol, among which include: Puberty Education Training, Drama Skit activities, Training of trainers (ToT) and training of beneficiaries (ToB) Menstrual Kit training, Distribution of menstrual kits, and Menstrual Health Action Groups coordination. The RPO is required to actively participate in the planning processes and coordinating activities in all the intervention schools, including but not limited to:
Develop an operational detailed work plan for the RPO's assigned schools with the breakdown of all activities and support the RIPM in developing and updating the intervention work plan
Work closely with schools Menstrual health action groups to ensure the groups are coordinating activities:

Attend Menstrual health action group meetings, monitor their progress and, as needed, facilitate meetings
Support with the training and communication with the groups

Plan, manage and coordinate the ToT and ToB activities closely working with the trainers and other PO's in consultation with the PM

Support schools in the recruitment process of the ToT
Supervise and support the ToT's and ensure the ToB is quality, adequate and effective.

Coordinate and work with schools to ensure delivery of Puberty education:

Support the training, oversight and communication with school management, Menstrual health action groups, and teachers

Work with school drama clubs to create a drama skit on menstrual health:

Attend and support with trainings and rehearsals and lead on communication with teachers and school management

Take full responsibility of managing project logistics in the office and in the field during implementation; including arranging training materials, print/handouts, transport and other tasks.
Support the creation, collection and documentation of templates and reports
Participate in coordination meetings and dialogues as a representative of WoMena Uganda and facilitate the engagement of stakeholders during meetings and communication
Plan and conduct monitoring and follow-up activities to the project beneficiaries and ensure all project related challenges are addressed.
Finance and reporting:
Submit timely requisition and accountability for project expenditures in the field in line with the budget lines.
Support in sourcing out service providers and ensure collection of relevant documents (e.g., quotations).
Support in the timely preparations and submission of field trip reports.
Monitoring and Evaluation:
Support project data collection; including planning, data management, programming of electronic data collection tools and data entry into Kobo Toolbox.
Ensure application of WoMena standard monitoring and evaluation tools in project implementation, including supporting development and adjustment of data collection tools based on the project needs.
Support the RIPM and M&E coordinator in compiling monthly, quarterly and annual reports as required and input into the project report and document and share impact stories, lessons and best practices.
Qualifications & skills
Essential:
Education: Bachelor's Degree in Public Health, Health Sciences, Education or other relevant study
Minimum 2 years' experience in Sexual Reproductive Health, Menstrual Health, Education, Gender transformative interventions, or school-based interventions.
Previous experience with project management
Previous experience in M&E or research in a NGO, research organisation or other relevant organisation
Excellent organizational, planning and coordination skills and an ability to work under pressure with minimal supervision
Sufficient computer skills, knowledge of Microsoft Office Packages and data collection platforms
Excellent communication skills (written and spoken) proven ability to represent the organization.
Positive and supportive team player, strong interpersonal and influencing skills
Experience of working with people from different backgrounds
Desirable:
Previous experience of working within research trials or with university partners
Previous experience as a trainer or coordinating training of trainers interventions
Previous experience as a teacher, in school-based interventions or in education
Experience in Kobo Toolbox
Working conditions: 
Expected to come to the WoMena Uganda office until the start of implementation and then either Wakiso or Kalungu districts for the length of implementation (estimated to be April 2022 to April 2023), five working days a week (Monday-Friday). Due to the current COVID-19 context in Uganda, WoMena Uganda is limiting the number of personnel in the office and thus some days of the week will be working from home with daily communication and online collaboration until further notice. Employees will be required to follow the organizational policies regarding working from home and to follow the organizational policies regarding teleworking during COVID-19.
There will be frequent movement in the project districts
Interaction between WoMena colleagues happens via regular office meetings, Skype, our internal Facebook page, mails, WhatsApp, phone calls and other meetings. RPO is expected to communicate with WoMena colleagues, partners, and the training team through these media as well as proactively coordinate meetings and report to team members.
Other conditions as stated in the contract
Interested applicants who meet the above criteria are invited to send their application via email to info@womena.dk. Please submit your application by 30 December 2021. The application must include: Curriculum Vitae (CV), one-page cover letter explaining your suitability and motivation for the position, and three professional references (letters and/or contacts). Only complete applications will be considered.
We look forward to receiving your application!
Warmly, the WoMena Team