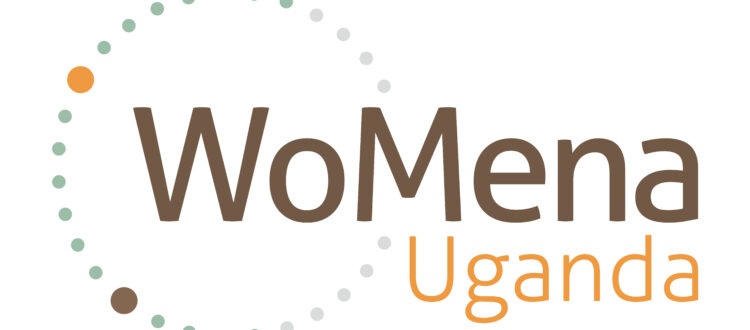 WoMena Uganda is looking for a Monitoring & Evaluation Coordinator!
Career Opportunity at WoMena Uganda!
Position title: Monitoring & Evaluation (M&E) Coordinator
Reports to: Technical Coordinator/Executive Director
Location: WoMena Uganda Office
Block 216 Plot 861 Selule Close Ntinda, Kampala, Uganda
Status: 12 months full-time position
Hours: 40 hours per week, 5 days a week according to WoMena's official business hours and to include travel to the field for project implementation support
Remuneration: UGX 3.5 – 4 million monthly gross salary, depending on experience; other allowances and benefits (e.g. medical insurance) on top.
About WoMena: WoMena promotes the use of evidence-based, effective reproductive health technologies and solutions such as menstrual cups through research, advocacy and project implementation in Uganda. We are a Ugandan non-governmental organization in Kampala, Uganda with a Danish sister organisation. Our team consists of 60+ men and women from 15+ nationalities based all over the world.
WoMena is proud to be identified in 2020 by the Kulczyk Foundation and Founders Pledge as one of the eight most cost-effective organisations worldwide working with menstrual health, the recipient of the 2019 POWER, TOGETHER Awards at the Women Leaders Global Forum, Iceland as well as the Danish Association for Public Health Graduates FFSV (Foreningen for Kandidater i Folkesundhedsvidenskab) Prize 2015.
Job Summary: The Monitoring & Evaluation Coordinator will lead the M&E pillar of WoMena Uganda, including but not limited to implementation of program activities and the coordination of trainings.
The M&E Coordinator will be responsible for designing routine monitoring forms, overseeing data collection, compiling and aggregating data, maintaining databases, generating descriptive statistics, and providing support to surveys and evaluation as well as learning and accountability system for WoMena Uganda's engagements and impact. The M&E Coordinator will also provide technical lead on WoMena's training programme, ensuring quality of deliverables and team coordination.
The major focus of the job holder will be to have an oversight in quality assurance of data collection systems, tools and trainings in line with WoMena's M&E framework.
Key duties and responsibilities:
M&E Management and Coordination (50%):
Provide technical support to strengthen, standardize, improve, manage & disseminate WoMena's programmatic M&E systems/data collection tools.
Establish a robust M&E system, tools and performance monitoring plan for all WoMena projects to track indicators in line with WoMena program/Implementation plans.
Ensure M&E tools are utilised consistently & correctly across project activities, that quality benchmarks are used during implementation of program activities.
Ensure consistent & timely entry of programmatic data into the Dashboard using the Kobo Toolbox, WoMena Dashboard, support data entry/validation & related reporting
Support project and programme staff to properly document, organise and capture project/programme progress using the M&E relevant tools
Support communication to donors and stakeholders with queries on data and evidences of project activities
Develop a documentation strategy for impact stories, reports, and best practices, ensuring that lessons learned feed into continuous program improvement processes
Input to project reports, such as quarterly reports, annual report, and donor-specific reports, capturing in a comprehensive analytical manner project progress against Results Framework; including the documentation of success stories, achievements, lessons learned, risks and issues
Lead the organizational standardization of M&E tools and the development of a WoMena data collection guide in collaboration with the Projects team and M&E volunteers
Further develop WoMena's M&E tools and frameworks in collaboration with key partners and integrate the M&E framework into all projects
Monitor organizational achieved targets against the 2021 – 2025 Strategy Framework
Data Management and Reporting (20%)
Analysing data across projects and flag issues and achievements to management, including writing M&E reports and updates for ongoing projects
Perform regular data quality assessment to ensure validity, integrity, reliability and timeline of all performance data and assist the project team to maintain both electronic and hard copy files for future use.
Support Project Managers with the meaningful analysis of project related data and provide inputs to data collection, database and filing of M&E entry data in order to demonstrate results into project reporting.
Provide M&E inputs into the Annual Report, bi-monthly reports to Board and any relevant reporting requirements for organisational M&E, documenting project learnings, the most important success stories and best practices for current and potential donors and different stakeholders.
Training coordination (30%): 
Identify organisational M&E training needs and provide training and technical guidance to team ensuring the quality of our training activities, through an evaluation framework
Develop WoMena's training programme, including the standardisation of our different training formats
Train, mentor and provide guidance to field teams in the development and implementation of monitoring tools, which will include, but not be limited to, data collection, analysis and reporting on project indicators.
Participate in the training project/field officers in monitoring of activities based on indicators and targets set out in the Project Documents.
Develop and manage a structured capacity building plan for the volunteer trainers, managing the training team to ensure coordination between the projects and delegating responsibilities to trainers
Process feedback received from the WoMena training team in consultation with the Technical Coordinator identifies learning, intervention gaps and training opportunities
Plan, coordinate and conduct WoMena internal Trainings on a quarterly basis
Other job-related duties as assigned
Support in the development of concept notes, budgets and workplans for new projects and partnerships, fundraising and grant proposals
Attend management meetings and provide feedbacks and updates
Other tasks as agreed with Management Team
Expected Outputs
M&E work plan
Organisational capacity development plan and budget
Overall M&E tools and inputs for project reports
Tailored training and M&E tools for particular projects
Standardization of M&E tools and WoMena M&E Data Collection Toolkit
Recruitment of training members
Bi-monthly performance report to Board
Any other outputs specified in project plans
Qualifications and skills:
Education: Bachelor or master's degrees in social sciences, statistics, development studies, public health, etc.
Experience with Qualitative and quantitative data collection, analysis, report writing, and project cycle in both development and humanitarian context
Understanding of M&E principles and techniques, data collection and analysis to ensure quality. Strong analytical and report writing skills.
Experience with data analysis, monitoring and evaluation techniques to assess the quality and effectiveness of program strategies for program learning
Experience with delivering training
Experienced Microsoft Office user, and proficiency in data analysis using Excel
Experience with using Kobo Collect preferred
Experience in working with diverse teams and having worked in a multicultural environment
Candidates with previous experience in SRHR and/or Menstrual Health are preferred
Showing high level of team spirit and problem-solving
Ability to work independently and successfully complete all expected deliverables without supervisory follow-up
Good English communication and report writing skills
Working conditions:
Expected to come to the WoMena Uganda office daily (Monday to Friday) with high level travel.
Attend and actively participate in ongoing and upcoming projects
Communicate frequently with remote M&E team for support and collaboration
Get familiar with the communication between international and national WoMena colleagues via regular office meetings, Skype, our internal Facebook page, mails, WhatsApp, phone calls and other meetings.
Other conditions as stated in the Contract.
WoMena Offers:
Working in a strategic and visionary organisation
An opportunity to get strong hands-on experience within interesting development settings
High level of responsibility and influence on your tasks
Practical experience in and exposure to Sexual Reproductive Health and Rights programming
Experience in collaborating with local and international partner organisations and with our international network of volunteers and staff members
International network
A dedicated, friendly team and positive, dynamic working environment
Application Timeline: Interviews to take place between the 7th and 14th of October with an expected start date at the end of October.
Interested applicants who meet the above criteria are invited to send their application via email to info@womena.dk. Please submit your application by 5:00 PM EAT on 1st October 2021. The application must include: one page cover letter explaining your suitability for the position; Curriculum Vitae (CV), and a list of three professional references. Only complete applications will be considered, and due to high volumes of applicants, WoMena will only reach out to short-listed candidates.
We look forward to receiving your application!
Warmly, the WoMena Team.