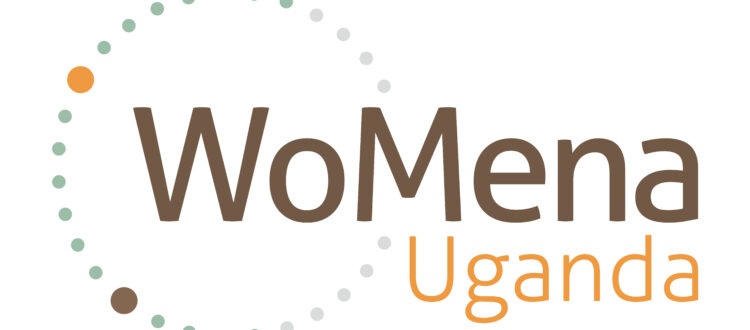 WoMena Uganda is looking for a Research & Innovations Project Manager
Position title: Research & Innovations Project Manager
Location:          Kampala, Uganda (WoMena Uganda Office, Najjera)
Status:              12 months full-time position
Job Opening:    Open to both Ugandan Nationals and International Applications
Hours:               40 hours per week, 5 days a week (Monday – Friday)
About WoMena: WoMena promotes the use of evidence-based, effective reproductive health technologies and solutions such as menstrual cups through research, advocacy and project implementation in Uganda and East Africa. We are a Ugandan non-governmental organization in Kampala, Uganda working in partnership with a Danish sister organisation. Our team consists of +10 staff members based in Uganda and +30 volunteers from +15 nationalities based all over the world.
WoMena is proud to be identified in 2020 by the Kulczyk Foundation and Founders Pledge as one of the eight most cost-effective organisations worldwide working with menstrual health, the recipient of the 2019 POWER, TOGETHER Awards at the Women Leaders Global Forum, Iceland as well as the Danish Association for Public Health Graduates FFSV (Foreningen for Kandidater i Folkesundhedsvidenskab) Prize 2015.
The Research & Innovation Project Manager (RIPM) will be responsible for leading the WoMena Uganda implementation of the menstrual health intervention being evaluated in the Menstrual health interventions, schooling and mental health symptoms among Ugandan students (MENISCUS) trial. This is a school-based randomized controlled trial in 60 secondary schools in  the Wakiso and Kalungu Districts.  Thirty schools will receive the intervention in 2022, and the remaining 30 schools will be offered the intervention in 2023. The RIPM will be responsible for leading the WoMena Uganda team who are the implementing partner of the MENSICUS trial.  The research aspects of the trial are led by the Medical Research Council/Uganda Virus Research Institute (MRC/UVRI) Unit, in collaboration with the London School of Hygiene and Tropical (LSHTM).
Tasks
The Project Manager will conduct the following tasks:
Program Management:
Coordinate and facilitate the MENISCUS intervention project in 60 secondary schools
Together with the research team, meet with stakeholder's community leaders and beneficiaries to communicate and collect information required by the study teams during implementation.
Lead planning, budgeting, design & implementation of the MENSICUS intervention package components, namely Puberty Education, Drama Skit, Menstrual Kit, and Pain Management in accordance with the study protocol
Develop an M&E plan, including WoMena key M&E indicators as well as project-specific indicators
Collaborate & coordinate with the MENISCUS Research Team at MRC/UVRI and LSHTM through weekly Trial Co-ordination Team meetings and monthly Trial Management Group meetings.
Coordinate with the WoMena training team on training needs for the project
Create and adjust specific tools for implementation of the MENISCUS intervention
Collaborate with and oversee the drama coordinators & project officers
Communicate project results internally with WoMena Uganda and externally with the Research Team
Together with the M&E Manager undertake data collection, analysis and reporting
Fully collaborate with the School Management Teams and Menstrual Health Action groups within each school, for program implementation.
Develop a work plan, set personal professional development objectives, and report to the Technical Coordinator and MENSICUS team as agreed
Participate in regular manager feedback sessions and performance management as applicable
Qualifications & skills
Education: MSc in Public Health, Development Studies or Masters of Business Administration with Research Project Management or any related similar field.
Possess advanced program and project management skills, strong analytical abilities, and familiarity with research and development processes
2-4 years of experience with implementation of school health program projects, development projects, project management, and/or public health research
Experience in managerial role and supervision of implementation team
Preferably experience with implementation of menstrual health programs and sexual reproductive health among students. Experience working with menstrual cup programs will be an added advantage.
Demonstrated understanding of M&E principles, sound skills in managing and analysing data, ability to systematically arrange and visually present different types of data and understanding of local setting and context.
Good understanding of the Uganda cultural and taboos contexts is a requirement.
Good communication skills with adolescents and parents/teachers
Experienced Microsoft office user, and preferably qualitative and quantitative data analysis software.
Proactive and good at working independently, result- and solution-oriented and thrive on working in teams.
Experience in working/living in a development setting independently.
Positive, supportive team player.
Good English communication and writing skills.
Working conditions:
Expected to come to the WoMena Uganda office daily (Monday to Friday)
There will be frequent movement to the project districts
The interaction between international and national WoMena colleagues happens via regular office meetings, Skype, our internal Facebook page, emails, WhatsApp, phone calls and other meetings. RIPM is expected to communicate with WoMena colleagues and partners through these media, proactively coordinate meetings as relevant and reports to team meetings
Other conditions as stated in the contract.
Interested applicants who meet the above criteria are invited to send their application via email to info@womena.dk. Please submit your application by 14 June 2021. The application must include: Curriculum Vitae (CV), one-page cover letter explaining your suitability and motivation for the position, and three professional references (letters and/or contacts). Only complete applications will be considered.
We look forward to receiving your application!
Warmly, the WoMena Team