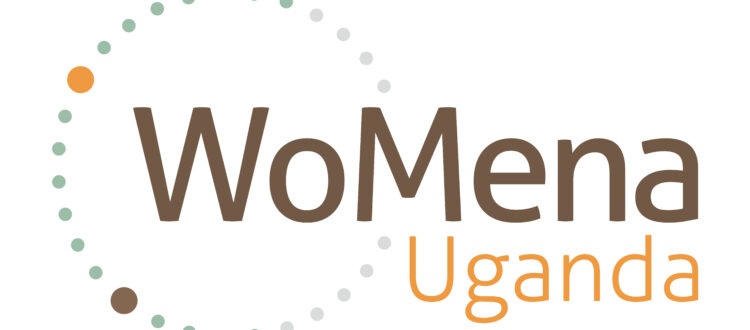 WoMena Uganda is hiring an Administrative Assistant
Interested in getting experience in Administration, HR, and Procurement support?
Position title:   Administrative Assistant
Reports to:     Operations Manager
Location:         Kampala, Uganda (WoMena Uganda Office)
Status:             12 months full-time position
Job Opening:   Ugandan Resident
Hours:             40 hours per week, 5 days a week according to WoMena's official business hours
About WoMena: WoMena promotes the use of evidence-based, effective reproductive health technologies and solutions such as menstrual cups through research, advocacy and project implementation in Uganda. We are a Ugandan non-governmental organization in Kampala, Uganda with a Danish sister organisation. Our team consists of 60+ men and women from 15+ nationalities based all over the world.
WoMena is proud to be identified in 2020 by the Kulczyk Foundation and Founders Pledge as one of the eight most cost-effective organisations worldwide working with menstrual health, the recipient of the 2019 POWER, TOGETHER Awards at the Women Leaders Global Forum, Iceland as well as the Danish Association for Public Health Graduates FFSV (Foreningen for Kandidater i Folkesundhedsvidenskab) Prize 2015.
We are looking for an Administrative Assistant to support the Program staff, be in charge of the smooth running of the Program activities and facilitate the Program on procurement, logistical and administrative services. The position will support procurement, ensuring that supplies and logistics are available, support project teams during field and training sessions, manage inventory and assets, and ensure detailed records keeping.  The incumbent will also be responsible for administrative aspects of HR.
Essential Tasks
The Administrative Assistant will be responsible for:
Administrative Support 
Contributing to the cross cutting activities in all Program outputs and supporting the Program Administration to drive forward delivery of Program goals,
Supporting management of all administration and office management tasks and operations, including logistical arrangements to utilities management, environmental health, and safety of equipment and property,
Handling of all external queries and referring them to the appropriate staff member,
Being responsible for office lock up system and security of the office,
Identifying office and projects requirements as to materials, equipment, stationery, supplies and consumables in their respective categories,
Maintaining and updating both electronic and hard copy filing system
Ensuring an efficient internet access system and utility expense value for money usage
Updating and management of the organisation's GDrive—including ensuring timely, routine back-up of the drive—with guidance and supervision of the Operations Manager
Supporting the Operations Manager on development of Standard Operating Procedures/SOPs relevant to WoMena Uganda activities
Detailed inventory and asset management, including strengthening of the current inventory and asset management system and routine inventory counting
Acting as the secretary of organizational meetings, taking meeting minutes and action points while effectively keeping time
Scheduling and maintenance of WoMena Uganda's Google Calendar
Human Resources
Providing customer service and answering HR questions to organization employees
Serving as a point of contact with the Insurance Policy holders and suppliers
Support recruitment processes and interview scheduling
Maintaining calendars of HR management team to ensure timelines are kept such as expiry of authorities and timely renewals
Preparation of required materials in recruitment processes of new staff and preparation of onboarding documentation and separation process
Prepare benefit enrollment process with insurance companies, communication companies, welfare and other suppliers
Maintain selected current HR files and databases on the GDrive to ensure employment status, leave and similar records are updated.
Work with the Environment Support Officer to ensure a healthy working environment for all staff.
Procurement
Preparing procurement plans for equipment, services, and office consumables and supplies.
Working closely with Project Managers, Project Officers and other staff to support project needs and all activities of the procurement office
Managing inventories, cost analyses, maintaining accurate purchase and pricing records and preparation of reports.
Research, maintaining and updating supplier information such as qualifications, tracking orders and delivery times, product price ranges, etc.
Maintaining good supplier relations, negotiating contract terms, and assessing and monitoring of quality of products and ensuring value for money at all times.
Monitoring stock levels, placing orders as per project and organizational activities within set budgets.
Coordinating and procurement of logistical support to all field activities
Maintaining and monitoring stock levels, and coordination with stores to ensure storage requirements are met.
Following and enforcing organisational procurement policies and procedures
Qualifications and skills
Bachelor's Degree in Social Work and Social Administration, Social Sciences, Secretarial Studies, Information Technology, Business Studies or any other related field.
Experience: A minimum of two years' relevant work experience with a reputable organization.  Experience working with humanitarian organisations/NGOs will be an added advantage.
Excellent communication and writing skills, including correspondence, to ensure effective liaising with team members and partners
Must be able to prioritize and plan work activities as to use time efficiently
Ability to work well under tight deadlines
Strong computer skills, problem-solving skills and understanding of procurement and admin procedures
An open-minded, solution-oriented attitude and able to take ownership over tasks and complete them independently
Positive, supportive team player, strong interpersonal skills and thrive on working in teams
Must be proficient in Microsoft Office applications as well as Gdrive, Gcal, and Gmail.
Experience working with SRHR and/or Menstrual Health Management is an added advantage
WoMena offers
Working in a strategic and visionary organisation
An opportunity to get strong hands-on experience within interesting development settings
High level of responsibility and influence on your tasks
Practical experience in and exposure to SRHR programming
Experience in collaborating with local and international partner organisations and with our international network of volunteers and staff members
International network
A dedicated, friendly team and positive, dynamic working environment
Remuneration: UGX700,000 – UGX1,280,000 gross salary as per contract, including other allowances and benefits following WoMena's policies
Starting Date: As soon as possible
Interested applicants who meet the above criteria are invited to send their application via email to info@womena.dk. Please submit your application by 5:00 PM EAT on 28 April 2021. The application must include: one page cover letter explaining your suitability for the position; Curriculum Vitae (CV), and a list of three professional references. Only complete applications will be considered. WoMena will only reach out to short listed candidates.
We look forward to receiving your application!
Warmly, the WoMena Team.