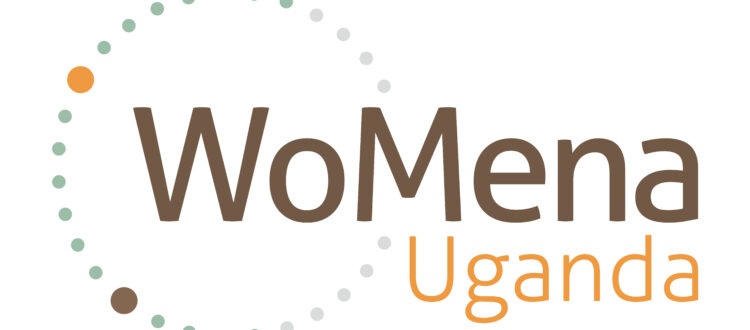 WoMena Uganda is hiring a Project Officer
Career Opportunity at WoMena Uganda!
Position title: Project Officer
Reports to: Project Manager
Location: Gulu, Uganda
Status: 12 months full-time position
Hours: 40 hours per week, 5 days a week according to WoMena's official business hours
Opening: Uganda Residents
Remuneration: UGX1,000,000/- to UGX1,500,000/- gross salary, including other allowances and benefits following WoMena's policies
About WoMena: WoMena promotes the use of evidence-based, effective reproductive health technologies and solutions such as menstrual cups through research, advocacy and project implementation in Uganda and East Africa. We are a Ugandan non-governmental organization in Kampala, Uganda working in partnership with a Danish sister organisation. Our team consists of +10 staff members based in Uganda and +30 volunteers from +15 nationalities based all over the world.
WoMena is proud to be identified in 2020 by the Kulczyk Foundation and Founders Pledge as one of the eight most cost-effective organisations worldwide working with menstrual health, the recipient of the 2019 POWER, TOGETHER Awards at the Women Leaders Global Forum, Iceland as well as the Danish Association for Public Health Graduates FFSV (Foreningen for Kandidater i Folkesundhedsvidenskab) Prize 2015.
We are looking for a Project Officer to support the Project Manager to coordinate the Menstrual Health Management (MHM) project activities in 12 Gulu schools that are supported by NORAD. These are: Pagik Primary School, Awach Primary School, Awach Central Primary School, Gwendia Primary School, Onek Jii Primary School, Olel Primary School, Buchoro Primary School, Oguru Primary School, Latwong Primary School, Wilul Primary School, Aleda Primary School, Paibona Primary School. The Project Officer will at field level undertake project management, community outreaches, management of trainers of trainees within the community, follow-up with the communities WoMena works with, data collection, logistics, and reporting.
The Project Officer will be responsible for:
Project Management
▪ Coordinate all project related training and follow-up activities in liaison with the Project Manager including partner meetings, supporting training teams on the ground with training materials and preparation of MHM activities for women, girls and boys, participation in training and community engagement activities
▪ Manage the Training of Trainers and Training of Beneficiaries activities, consultation and provision of constructive feedbacks to improve performance and provide technical assistance
▪ Support the Project Manager work planning, budget monitoring, management of project logs, development of project design report;
▪ Work out the monitoring and follow up activities on project implementation groups and coordinate the referral pathways.
▪ Participate in field meetings and dialogues as a representative of WoMena Uganda and report relevant information in the field back to the Kampala Office
Finance and Reporting
▪ Responsible for requisitioning of expendables and accountability thereof for project expenditures in the field and ensuring they are submitted to the Kampala Office as per policy
▪ Support procurement of service providers in the field area and relevant documents like quotations and others
▪ Prepare in good time field trip reports after each activity that required travel
▪ Ensure accountability of fuel and other expendables to the Project Manager
Monitoring and Evaluation (M&E)
▪ Support project data collection (training evaluation, transcribing, data entry) including planning, conduction, and data management, ensure effective deployment and use of the Kobo collect toolbox.
▪ Support in development and adjustment of data collection tools based on humanitarian context.
▪ Support the Project Manager and M&E team in compiling timely accurate monthly, quarterly and annual reports as required.
▪ Ensure that proper mapping of project beneficiaries is done & information shared in time
▪ Support in collaboration and tabulation on a regular basis of field data on project activities carried out
Communication
▪ Reports about activities for communication purposes, writes success stories and handles complaints and feedback from the implementation groups.
▪ Through the Project Manager, provide inputs to the Communications Team for publishing success stories, inputs to newsletters, the website, among others.
Qualifications and Skills:
▪ Education: Bachelor's Degree in Public Health, Health Sciences, Education or similar competencies;
▪ Experience: Minimum 2 years' experience in data collection and project work. Previous experience with project management or school programs will be an added advantage.
▪ Demonstrates:
A clear understanding of principles of project planning, sound skills in coordinating field work and training activities, ability to assess quality of training and project implementation
A willingness to learn and adapt to new modalities of work
Sufficient computer skills, knowledge of Microsoft Office packages including Excel Sheets. Knowledge of Kobo Toolbox is an added advantage.
Organisational skills with excellent networking and communications skills – written and verbal
Language Fluency: English, Luo (specifically Acholi), Kiswahili
Motorcycle Rider's Permit and demonstrated ability to ride.
WoMena offers:
• Working in a strategic and visionary organisation
• An opportunity to get strong hands-on experience within interesting development and humanitarian settings
• High level of responsibility and influence on your tasks
• Experience in collaborating with local and international partner organisations and with our international network of volunteers and staff members
• International network
• A dedicated, friendly team and positive, dynamic working environment
Interested applicants who meet the above criteria are invited to send their application via email to info@womena.dk. Please submit your application by 5:00 PM EAT on 28th April, 2021. The application must include: one-page cover letter explaining your suitability for the position; Curriculum Vitae (CV), and a list of three professional references. Only complete applications will be considered.
We look forward to receiving your application!
Warmly, the WoMena Team.