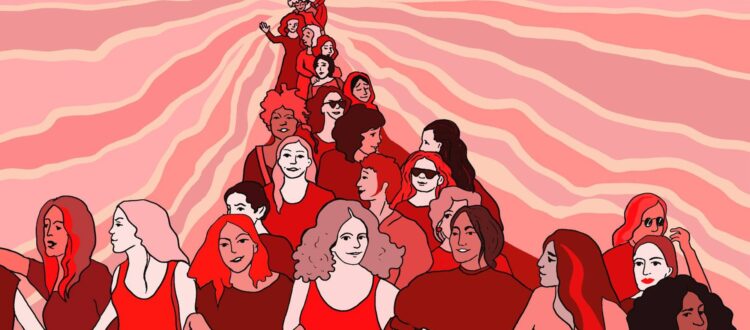 WoMena has been named as one of the most cost-effective menstrual health organisations in the world
We are honored to announce that WoMena has been named as one of the most cost-effective menstrual health organisations in the world in a new report released on Friday.
Kulczyk Foundation, a Polish private family foundation, and Founders Pledge, a community of entrepreneurs committed to finding and funding solutions to global challenges, have launched a new report on period poverty. A bloody problem: period poverty, why we need to end it and how to do it – which reviews the current state of funding and solutions to ending period poverty – finds that there is no unified approach to data collection, fundraising or implementation of period poverty programmes.
Eight organisations, including WoMena, that were listed as the most cost-effective when it comes to ending period poverty stood out across factors such as a solid theory of change, high quality evidence generation, and organisational strength.
Cost-effectiveness, sustainability and scalability has indeed been at the heart of our work since its inception. We believe that in a world where many governments are struggling to mobilise even 50 USD per citizen per year for health, it is our imperative to find affordable and sustainable solutions for MHM and think scale into the design of our programmes from the onset, including reusable methods, community support and integrating into other programmes such as SRHR. Anyone can create a dream MHM programme with all the trimmings – the real challenge and duty of us all is finding what really works and makes a difference for an affordable price.

Generating, disseminating and effectively using evidence is central to our work – and we are happy that despite being a small NGO, we have continued to prioritise generating programmatic evidence for MHM programmes and making this freely available on our website.

Marianne Tellier, Co-Founder and Board Chair
All this would not be possible without the crucial support of our volunteers, our partners and of course, the communities who have trusted us and taught us so much. Thank you for everything, we would never be here without you!