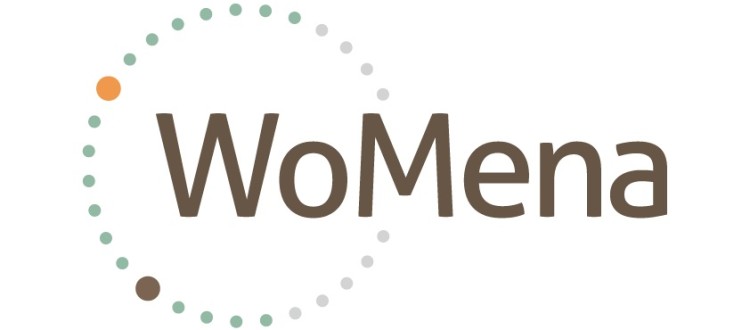 Global Research Update #8
Miiro et al. (201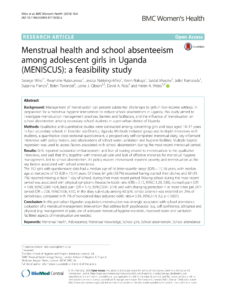 8) in a cross-sectional, mixed methods study menstrual health and school absenteeism among adolescent girls in Uganda (MENISCUS) includes 352 girls in secondary schools in Entebbe, Uganda, but also has a separate arm studying boys and circumcision. Methods include diaries, questionnaires and interviews. Findings are that boys and girls have similar rates of absence (2 days during the last month), although the reasons vary (for boys, the prime reason is inability to pay school fees, for girls, it is pain). Generally, girls miss school on 28% of period-days, in comparison with 7% of non-period days. Findings also highlight that girls' education was not only influenced by absence from school but also absence from class. The primary reported reason for absenteeism was pain; other main reasons included feeling unwell, fear of leaking blood, lack of access to protection methods, and lack of privacy for MHM at school. All policy makers cited menstruation and poverty as barriers to school attendance.  86.9% of girls use disposable manufactured sanitary pads in this setting, but only 1.1% report adequate MHM during their last period (absorbent material, adequate disposal, access to water and soap, and lack of anxiety about their next period).  Both newly-menstruating and experienced girls lacked knowledge and confidence in effective MHM; lack of confidence in MHM found to be due to disengagement between girls and their guardians and inadequate protection methods. To improve MHM in school settings, girls suggested addressing hardware issues including provision of MHM materials such as sanitary pads and analgesics and improvement of facilities to assure privacy. At the end, the authors recommend the requirement of an intervention for addressing both psychosocial and physical aspects of menstruation and suggest introduction to new methods such as the re-usable menstrual cup, would also be potentially effective and acceptable.
UNESCO, with UNAIDS, UNFPA, UNICEF, UNWomen and WHO as co-publishers (2018), has produced the second edition of International technical guidance on sexuality education. This guidance builds on the first edition (2009) which defined the concept of 'Comprehensive Sexuality Education' (CSE). It includes a wide range of guidance including many references to MHM.
Aklilu Yesuf et al. (2018) in a cross-sectional institution based study in Ethiopia dysmenorrhea among University Health Science Students, in Northern Ethiopia: Impact and Associated Factors find that a majority (71.8%) of participants experienced dysmenorrhea and more than half of students had a family history of dysmenorrhea. The results also indicate that length of menstrual cycle, duration of menses, and alcohol drinking habits were associated with dysmenorrhea. In this study, self-medication was practiced among 78.2% of students. Ibuprofen, resting in bed, drinking hot water and tea were mentioned as common practices to relieve pain.
Gupta p et al. (2018) in a descriptive cross-sectional study in India Knowledge and practices pertaining to menstruation among the school going adolescent girls of UHTC/RHTC area of Government Medical College, Kota, Rajasthan find that a majority of girls had gained the knowledge about menstruation from their mother, and more than half of girls acquired the knowledge from the mass media (Radio, TV), and conclude that both mothers and media play an important role in improving girls' knowledge and skills on MHM.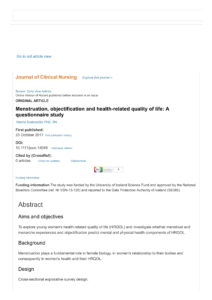 Sveinsdóttir H (2017) in a cross-sectional explorative survey study of 319 Icelandic women Menstruation, objectification and health-related quality of life: A questionnaire study applies questionnaires related to self-objectification and health related quality of life (HRQOL). Findings are that secrecy surrounding menstruation, experience of body shame and pain during periods are associated with worse mental HRQOL, and that believing in liming role and the unpleasantness of menstruation, having experience of body shame, taking medication for menstrual pain and not holding a university education are predictors of worse physical HRQOL.