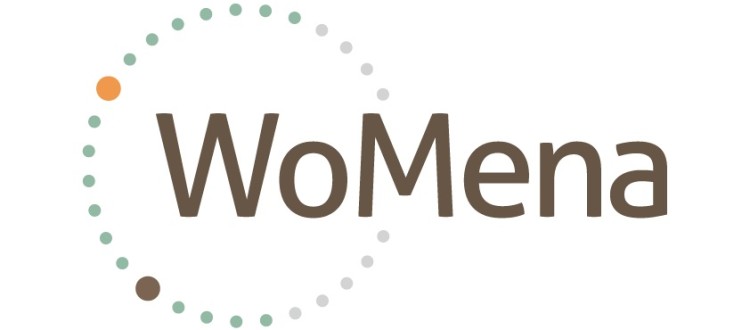 Global Research Update #16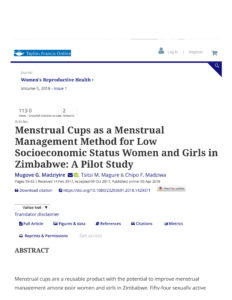 Madziyire, M.G et al. (2018): Menstrual Cups as a Menstrual Management Method for Low Socioeconomic Status Women and Girls in Zimbabwe: A Pilot Study. A prospective interventional study was implemented among fifty-four sexually active women, aged 19-45 years, from Epworth district in Zimbabwe to use menstrual cup (MC) as an alternative menstrual hygiene product. The study started in September 2016 after training in hygiene aspects such as hand washing and sterilization of the MCs during and after a menstrual period. A follow-up was done with each participant during consecutive menstrual cycles until January 20, 2017. An interim analysis after three months were that a majority (94%) of the participants found the MC easy to maintain. 56% of them preferred a sterilizing solution over boiling by the third cycle. Follow-up of participants will continue for one year to assess continuity, satisfaction, and any complications in using the menstrual cup.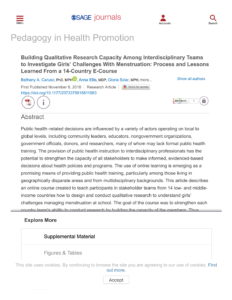 Caruso, B.A et al. (2018): Building Qualitative Research Capacity Among Interdisciplinary Teams to Investigate Girls' Challenges With Menstruation: Process and Lessons Learned From a 14-Country E-Course. A study with an online course indicated that E-Course can provide an opportunity for multidisciplinary stakeholders to identify the wide range of issues involved in MHM, including the perspective from different countries.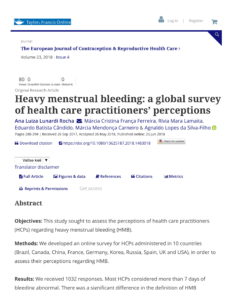 Lunardi Rocha, A.L et al. (2018): Heavy menstrual bleeding: a global survey of health care practitioners' perceptions. An online survey assessing 1032 health care practitioners (HCPs)'s perceptions of heavy menstrual bleeding (HMB) in ten countries (Brazil, Canada, China, France, Germany, Korea, Russia, Spain, UK and USA). Findings: Most HCPS considered more than seven days of bleeding abnormal, and the definition and HCP perceptions of HMB with regard to diagnostic and therapeutic issues differed between countries; most HCPs believed that an important measure of HMB was the number of sanitary pads or tampons needed, rather than the impact of HMB on patients' daily activities; and patient acceptance and compliance were relevant for the treatment decisions of half of the HCPs.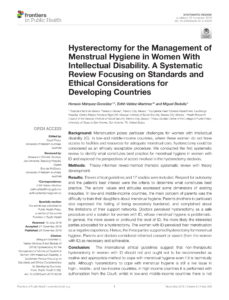 Valdez-Martinez, E et al. (2018): Hysterectomy for the Management of Menstrual Hygiene in Women With Intellectual Disability. A Systematic Review Focusing on Standards and Ethical Considerations for Developing Countries. A theory-informed mixed-method thematic systematic review with theory development was conducted to understand the best practice for menstrual hygiene management of women with intellectual disabilities (ID), as well as the views of actors involved in a hysterectomy decision. Findings: The request for menstrual suppression or elimination because of hygiene concerns was the most common reason given by the parents/carers, particularly with the women with severe ID; both the severity of the women's disability and of the menstrual-care problem influenced seeking medical advice; women with ID themselves saw menstruation as negative; and doctors considered hysterectomy a safe and viable solution.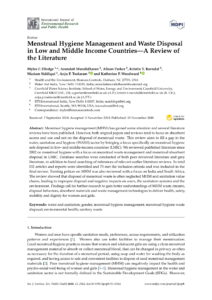 Elledge, M et al. (2018): Menstrual Hygiene Management and Waste Disposal in Low and Middle Income Countries—A Review of the Literature. A literature review with the aim of informing WASH programming on better facility user designs, as well as waste management practices to support the menstrual hygiene needs of women and girls and the environment. Literature was categorized based on: (1) MHM waste management and disposal practices, (2) incineration and public or institutional settings, (3) types of absorbents used, (4) environmental, public health, or women's health risk of menstrual waste, (5) safe disposal's influence on empowerment, dignity, or sanitation practices, and 6) policies and guidelines for menstrual waste disposal. Findings: Disposal of menstrual products requires considering socio-cultural norms regarding menstruation, product availability, quality, and use, as well as existing sanitation systems; the design of sanitation systems should minimize adverse health impacts on girls, women, sanitation workers, and environmental consequences.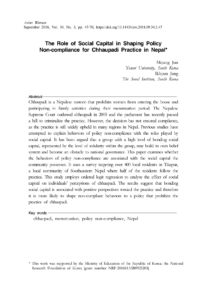 Jun, M. and Jang, I (2018): The Role of Social Capital in Shaping Policy Non-compliance for Chhaupadi Practice in Nepal. A survey of 1,197 individuals in Tikapur to explore perceptions indicated that 412 of those surveyed still support Chhaupadi in spite of being outlawed. Three types of social capital influencing these perceptions were identified: (1) bonding social capital (solidarity within the group), (2) bridging social capital (solidarity between different groups) and (3) linking social capital (relationship between individuals and the government). Findings: Bonding and bridging social capital, as well as being urban respondents from a higher caste (authors note that individuals in higher castes may have higher influence over other community members) were associated with positive perceptions for Chhaupadi; and linking social capital was associated with negative perceptions.
Chen, C.X et al. (2018): Big Data and Dysmenorrhea: What Questions Do Women and Men Ask About Menstrual Pain. A text mining of a data set containing 1.9 billion queries about dysmenorrhea between January 2009 and December 2012 from ChaCha, a United States-based question and answer platform.  Findings: Two subsets of queries from women aged 13-50 years and men aged 13 or above were identified. For both subsets, the majority of the queries were from adolescents aged 13-19 (83.7% for female compared with 68.7% for male); within the subsets, similarities included: what would help with menstrual pain, symptoms related to menstrual pain, and symptoms associated with menstruation or vaginal discharge, and dissimilarities included: for women, more questions were regarding how to approach menstrual pain at school, as well as on menstrual pain-related health conditions, and for men, there were questions on what menstrual cramps feel like, and the meaning and normalcy of menstrual cramps. The conclusion was that information needs among both women and men need to be addressed.