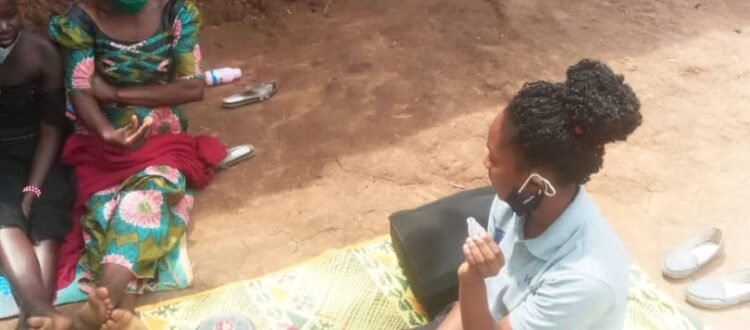 Will you get a cup for your sister also? Alice Mungeni's story
Alice is 22-years old and one of WoMena's trainer of trainers in Uganda's Bukere-Kyaka II Refugee Settlement. Along with her parents and other family members she was forced to flee the Democratic Republic of Congo in 2001. Since then, they have lived in refugee settlements. This is her story…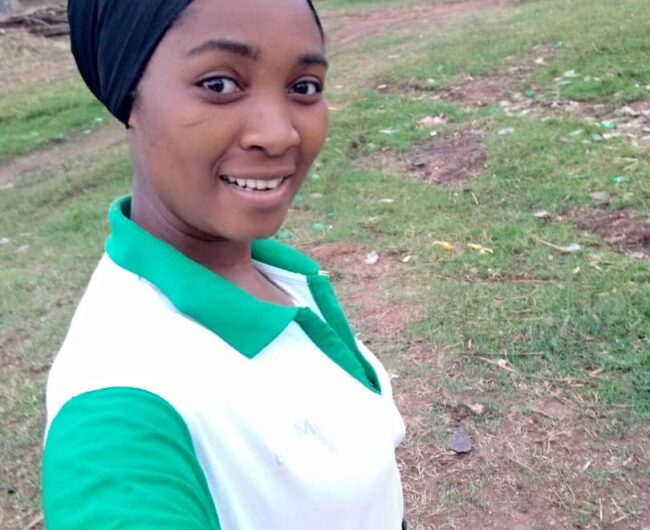 With zero awareness on how to manage my periods, I experienced my first period at the age of 13. A strange experience accompanied with a lot of myths that say I am ready for marriage. This really disturbed me. By 2012, provisioning of sanitary pads was not active in the settlement. I used clothes, pads and at times I skipped school during my days of menstruation due to lack of MHM-kits.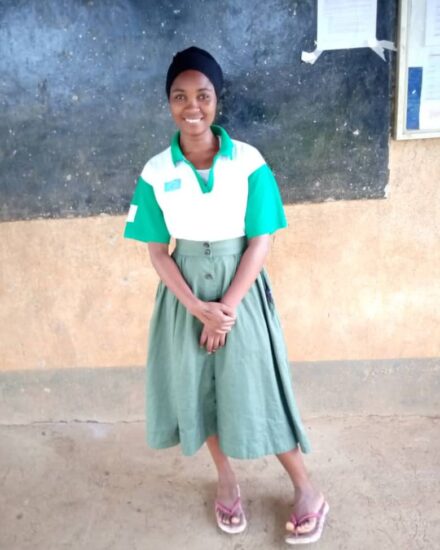 In our community, talking about menstruation has always been a taboo. Men are never involved in such discussions. Fear of talking about MHM to my Father and my brothers, surrounded me. Even to fellow boys, it was a challenge. All the issues surrounding menstruation was always kept in silence.
My worst experience was when I stained my school uniform in class. I took all kind of abuses from the opposite sex. From then on, I decided NEVER to attend school when I'm menstruating. I was scared to stain my uniform again and to expose myself to the insults from the boys. In 2017, I dropped out of school due to financial challenges. In the same year, I got pregnant. A terrible experience that I went through.
In 2019, as I volunteered for another organization, I heard about WoMena Uganda and its work with menstrual health. Fortunately, I was enrolled in WoMena's programme, and I received a detailed 3 day training on MHM, and I was given things needed during my periods. This was a prayer answered, and I could not wait to use my menstrual cup. The joy about it is that I would use it for ten years, and my parents can now save more money.
I shared the news with my parents, they were too happy and they said, "Where has WoMena been all this time? Will you get a cup for your sister also?" I now use my cup with ease, can access the community and can easily follow prayers. All the phobia that surrounded me on menstruation is gone.
I have also been able to return to school. Currently, I am the only student who has knowledge about the menstrual cup. I have managed to teach and create awareness about it. They have asked me to try and find out if WoMena can expand their MHM training and provisioning of menstrual cups to them.
In 2020 August, I was recruited as a trainer of adolescent girls in my community. We perform door-to-door training, and I see the girls feeling proud of their new knowledge. Many of them express an interest to join. I hope we'll be able to help many more in the future."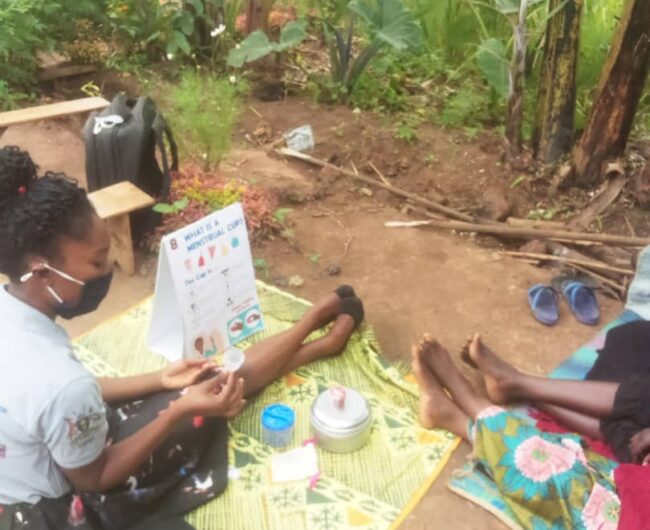 We thank Alice for sharing her story and you for taking an interest in our work!