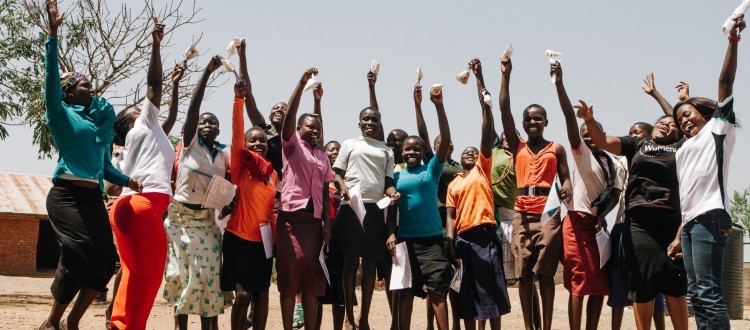 Sustainable solutions to menstrual management in displacement contexts
Menstruation can be a life-restricting monthly event for women and girls across the world and negatively impact on daily activities and self esteem. Those in low-income contexts face numerous challenges managing their menstruation safely, hygienically, and with dignity. These include lack of access to latrines and lack of dedicated places of disposal for materials as well as being able to manage menses without shame and repercussions.
For women and girls fleeing war and conflicts, managing menstruation can be even more burdensome. The latest figures show that forced displacement due to persecution, conflict, violence, or human rights violations is at its highest in decades

[1].

However, humanitarian and development responses do not sufficiently take into consideration the menstrual-related needs of the affected populations. A recent global review on Menstrual Hygiene Management (MHM) in emergencies

[2]

points out that despite an increasing focus on menstruation in displacement contexts, there remains a lack of clarity on the key components for a complete MHM response. There is also little scientific evidence or programmatic experience on implementation of sustainable solutions to menstrual management such as menstrual cups (MC) in displacement settings.
To address these gaps, WoMena is currently implementing a Menstrual Health Refugee Camp Pilot Intervention with our partner
ZOA
across four primary schools in Rhino Camp Refugee Settlement in the West Nile Region with the aim to assess the acceptability and feasibility as well as potential health and social impacts of introducing menstrual cups and reusable pads. The majority of the beneficiaries of the pilot are South Sudanese refugees, with 30% from the Ugandan host population. The South Sudanese refugee crisis was the fastest growing in the world last year
[3]
and large-scale violence has already forced 1.4 million people to the neighbouring countries including Uganda.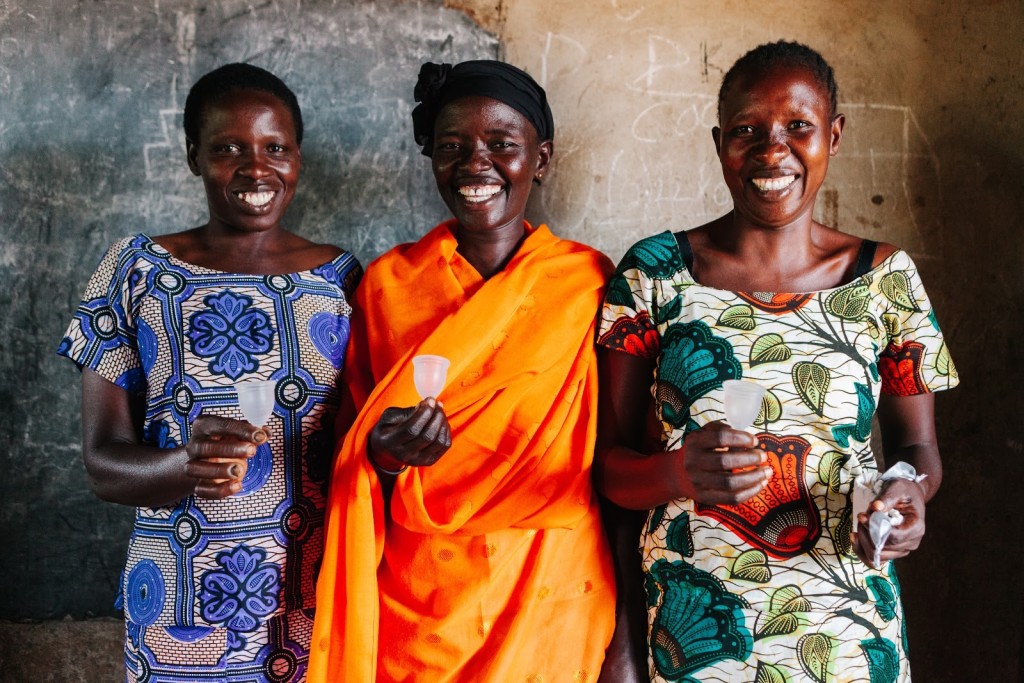 WoMena's pilot intervention includes providing over a hundred beneficiaries with menstrual health training, and donating menstrual cups and AFRIpads for schoolgirls. As part of creating a support structure in the communities, mothers, senior women teachers and village health teams also receives training and menstrual products. As the intervention is still underway it is too early to report on specific results. However, the acceptability of both menstrual cups and AFRIpads has been good and in general girls have been very excited about the project.
This pilot is a unique initiative looking into sustainable menstrual management in displacement contexts and afterwards WoMena will use the information gathered to share best practices and provide suggestions for a possible scale up.
[1] UNHCR Global Trends Report (2017): http://www.unhcr.org/globaltrends2016/
[2] Sommer, Marni, et al. "What is the scope for addressing menstrual hygiene management in complex humanitarian emergencies? A global review." Waterlines 35.3 (2016): 245-264: http://www.developmentbookshelf.com/doi/pdf/10.3362/1756-3488.2016.024
[3] UNHCR Global Trends Report (2017): http://www.unhcr.org/globaltrends2016/
---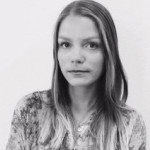 Blog Author: Petra Järvinen
Petra is part of WoMena's Communication team. She holds an MA in Global Social Policy and works as a consultant for the United Nations Development Programme (UNDP). She has experience in programme operationalisation and policy development in the area of displacement both in conflict and disaster contexts.