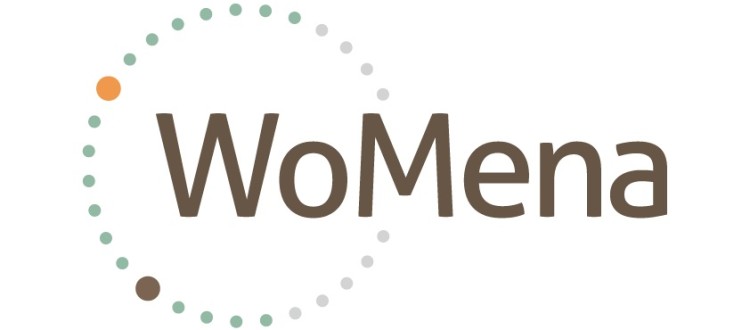 Interested in getting hands-on training, research & project management experience in development programs?
And do you have an interest in breaking down taboos about menstruation in primary schools in Denmark through education and sustainable health solutions? Then this might be for you!
We are currently looking for 2-3 interns/volunteers to support the testing of teaching materials of menstrual health management to primary school in Denmark. The main tasks will involve research, project management, and training. The interns/volunteers will receive support from the WoMena team and will generally work in teams, but will have a high level of responsibility in terms of decision-making and making things happen on the ground. WoMena is therefore looking for people who take a proactive approach to finding solutions and are able and willing to work independently.
WoMena offers:
An opportunity to get hands-on experience with training, project management, research and evaluation.
High level of responsibility and influence on the above.
Experience collaborating with local partner organizations and international cooperation.
International network.
What we expect from you:
Undergraduate student with (1 year left) or graduate volunteer with relevant academic background e.g. public
health, international relations, development studies, social science, or medicine.
Experience with implementation of (development) projects, project management and/or research.
That you are proactive and good at working independently, result- and solution-oriented, thrive on working in teams and you have good Danish communication skills.
Kindly send your motivation letter and CV in Danish/English to info@womena.dk.
We look forward to receiving your application!
DANISH BELOW:
Kunne du tænke dig at nedbryde menstruationstabuer og styrke viden om menstruation i folkeskolen?
Håndtering og forståelse af menstruation er vigtig da det påvirker pigers selvtillid, kropsforståelse, prævention ift. graviditet, uddannelse, økonomi og sundhed. Men menstruation og mødom er ofte omringet af misforståelser og ubesvaret spørgsmål, og mange piger har ikke tilstrækkelig viden om deres krop ift. menstruation og hvordan de skal håndtere deres menstruation på en informeret, sund og behagelig måde. Bæredygtige, sunde løsninger som menstruationskopper bliver også kun brugt i meget
begrænset omfang på grund af manglende viden.
Den danske NGO WoMena startede i 2012 grundlagt af danske folkesundhedskandidater og samarbejder med den ugandiske søster NGO WoMena Uganda i mange forskellige områder i Uganda. WoMena blev skabt for at skabe lokale erfaringer og forskning om menstruationskopper, menstruationssundhed og hvilken effekt det har på piger og kvinder i Uganda.
Gennem vores diskussioner med frivillige fra hele Danmark, med andre der har forsket om menstruation i Danmark, samt til "menstruationscafeer" i KBH har WoMena observeret at der eksisterer
menstruationstabuer og at huller i viden om menstruation og menstruationskopper også findes i Danmark – og det vil vi gerne gøre noget ved. Ud fra vores observationer er der først og fremmest
behov for mere plads og mulighed for dybdegående diskussioner med godt påklædte undervisere, om menstruation, mødom og pubertet, både for piger og drenge. Vi er en projektgruppe, der har arbejdet på at udvikle noget materiale til brug i undervisningen. Vi har oversat det pensum vi har brugt i den ugandiske kontekst til dansk. Materialet vil blandt andet være fokuseret på, hvordan man som lærer tilgår tabuiserede emner, såsom menstruation, i sin undervisning og opnår en optimal undervisning som både er behagelig for læren og eleven.
Næste skridt i vores projektfase er at teste materialet i praksis. Til netop dette mangler vi nogle frivillige med kompetencer indenfor dette område – er du ved at uddanne dig til folkeskolelærer, lærer du folkesundhedsviden eller har du bare en interesse i emnet, er vi meget interesseret i at være dig med på vores hold.
Send din CV og motivations breve til info@womena.dk.
We look forward to receiving your application!