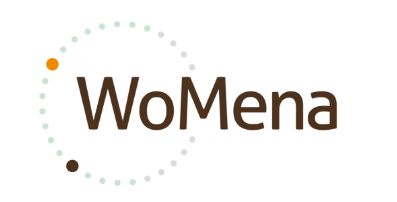 Interested in getting Administration and Organisational Development experience?
To support its current and planned projects, WoMena requires effective administrative setups and organisational systems. We are looking for two to three Administration Officers with a flair for systematic thinking, management, administration and processes. The AOs will among other things be responsible for managing WoMena's administrative systems, developing new structures, supporting the HR team and ensuring relevant documents are up to date, organised and available for our volunteers on our shared drive. We imagine that the National AO will further be  responsible for tasks related to our office in Kampala including interactions with local authorities.
Position title: National/International Administration Officer (N/IAO)
Reports to: Administrative Director
Location: Yours (International Administration Officer) or Kampala (National Administration Officer) Status: Initially a half year part-­‐time voluntary position  
Hours: 5-­‐8 hours per week (distance) and 10-­‐12 hours per week (in Kampala)
Key tasks:
Manage the membership system including interactions with members
Support HR manager/team on recruitment and evaluations
Management of WoMena's pictures, including compliance to ethical guidelines
Manage Google Drive file sharing system
Manage general administrative tasks, including meetings, volunteer agreements and shared documents
Support development of organizational structures including WoMena's Organogram
For AO in Kampala:
Maintenance and other administrative tasks related to the WoMena office, including management of inventory, stock keeping
Manage introductions to all new volunteers and interns, including security briefing, medical and health questionnaire and emergency contacts
Manage procurements for repairs, services and other items
Working conditions:
This and other WoMena positions are purely voluntary – the AO will be expected to cater for his/her own costs in relation to the work. WoMena is based in Denmark and Uganda while its members are based in, among other countries: Ethiopia, Niger, Mozambique, Switzerland and South Sudan. Most of the current interaction between members currently happens via Skype, our internal Facebook page and mails. The AO should be proactive in reaching out to WoMena members and excellent in independently organising his/her work. He/she will be required to organise regular adminstrative meetings with the administration team and will be expected to provide regular updates to the Board members and broader WoMena team where relevant. 
Qualifications/selection criteria:   
Higher education with good skills in written and spoken communication in English
Extensive experience and proven efficiency with administrative work
Ability to work independently and to take initiative
Good interpersonal skills with ability to work well within a team
Ability to work under pressure, to manage multiple tasks and to be flexible
The candidate should be willing to assist in all functions in the administrative field
Proficiency in the use of computer with MS Office and internet
Application details:
Applications for the position close Tuesday 29th December 2015. All applications should be sent via email to contact@womena.dk and include a cover letter and CV. WoMena greatly appreciates the time and energy dedicated to preparing applications and will provide feedback to all applicants.